Ten activities for World Space Week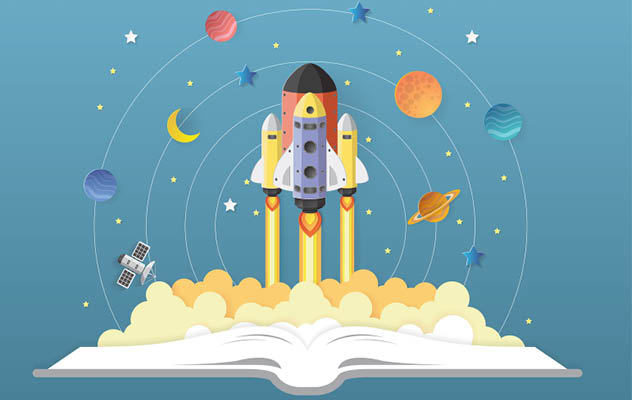 One of the questions at a Tim Peake event I attended recently asked about when there would be astronauts on Mars. Obviously, no-one knows for certain when this will be, but Tim put on the spot, gave an estimate of late 2030's.
This is not that far away and for the audience, including the many children there, it could well happen in our lifetime. Children in primary school now could be involved in this and future space missions, perhaps in roles that we have yet to envisage or even think are linked to space.
World Space Week takes place annually from 4-10 October. If you are looking for ways of getting involved, whether in class or as part of a space week, here are some ideas to get you started.
Ten activities for teaching World Space Week
Excite younger learners with these engaging short films showing the alien Paxi exploring the solar system, comets and life on Mars.
Register your school for Mission X, an exciting international project in which schools train like astronauts and learn more about the importance of healthy eating and exercise. These activities can be accessed here.
Work scientifically using space as a context by investigating Martian soil or measuring the impact craters of meteorites.
Experiment with different materials to discover which blocks UV light the best and use this information to help design a suit for an astronaut.
What better way to explore space then by going to see the space capsule that brought Tim Peake back to Earth? It is at the National Science and Media Museum in Bradford until 19 November 2017 but will be visiting York, Manchester, Edinburgh, Cardiff and Belfast over the next two years.
Build a space station and find out about life on board, this could lead to opportunities for drama and writing such as writing postcards home and diaries of astronauts. 
Challenge children to design a building that can withstand the challenging Martian environment and enable future astronauts to grow plants on Mars.
Find out about exoplanets, (planets beyond our solar system) in this new resource aimed at 9-11-year-olds.
Borrow meteorites through this loan scheme for use in your school.
Explore the Earth from Space in these activities linked to geography. Children can also write postcards from space as if they are astronauts on the International Space Station.
For more space-related resources...