Inspiring the next generation
One million interactions is an initiative to attract more young people into science, technology, engineering, mathematics (STEM) and the space industry. Supporting STEM Ambassadors to deliver successful interactions with young people, inspiring and encouraging the next generation of space professionals.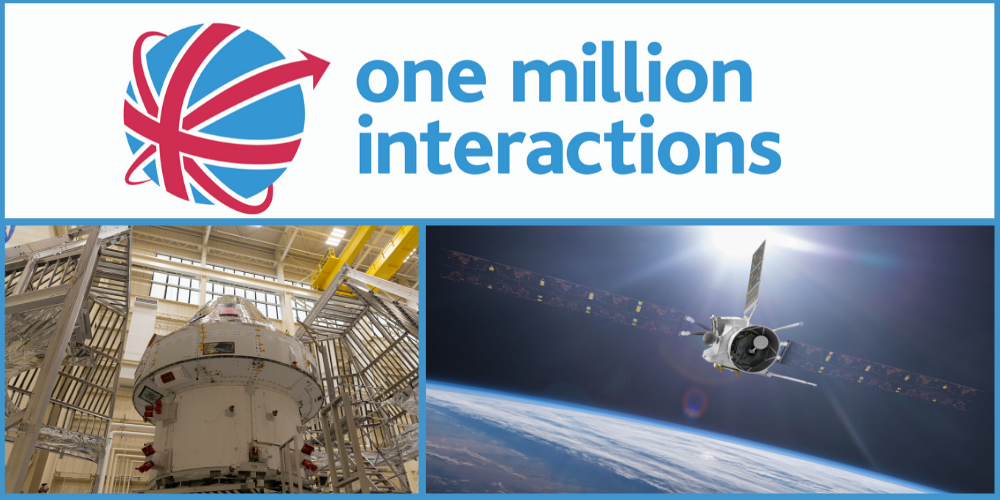 The initiative was launched by the UK Space Agency, ESERO UK, STEM Ambassadors and The Careers and Enterprise Company, and has pledged to deliver one million interactions per year with young people to emphasize 'space' as a context for teaching the curriculum. 

"There are an enormous variety of careers available in the space sector," says Astronaut Tim Peake, "and during my mission to the International Space Station I was part of a team of thousands of people working behind the scenes to make it possible. "As an ambassador for space careers in the UK I have seen the power of professionals sharing their experiences with young people. This scheme is a great way of helping those young people take their first steps towards an exciting career in space."
What is a STEM Ambassador?
STEM Ambassadors are volunteers from a wide range of science, technology, engineering and mathematics (STEM) related jobs and disciplines across the UK. They offer their time and enthusiasm to help bring STEM subjects to life and demonstrate the value of them in life and careers
Space sector guide for STEM Ambassadors
An easy to use guide has been created to support space sector STEM Ambassadors to deliver inspiring interactions with young people, with clearly labelled sections so you can pick and choose what support you require. By working with young people using this guide as a reference, you are contributing to the one million interactions initiative; inspiring the next generation of space industry professionals. 
Sign up to be a STEM Ambassador
To ensure we capture all space related interactions that take place please ensure you have signed up to One Million interactions on your STEM Ambassador profile: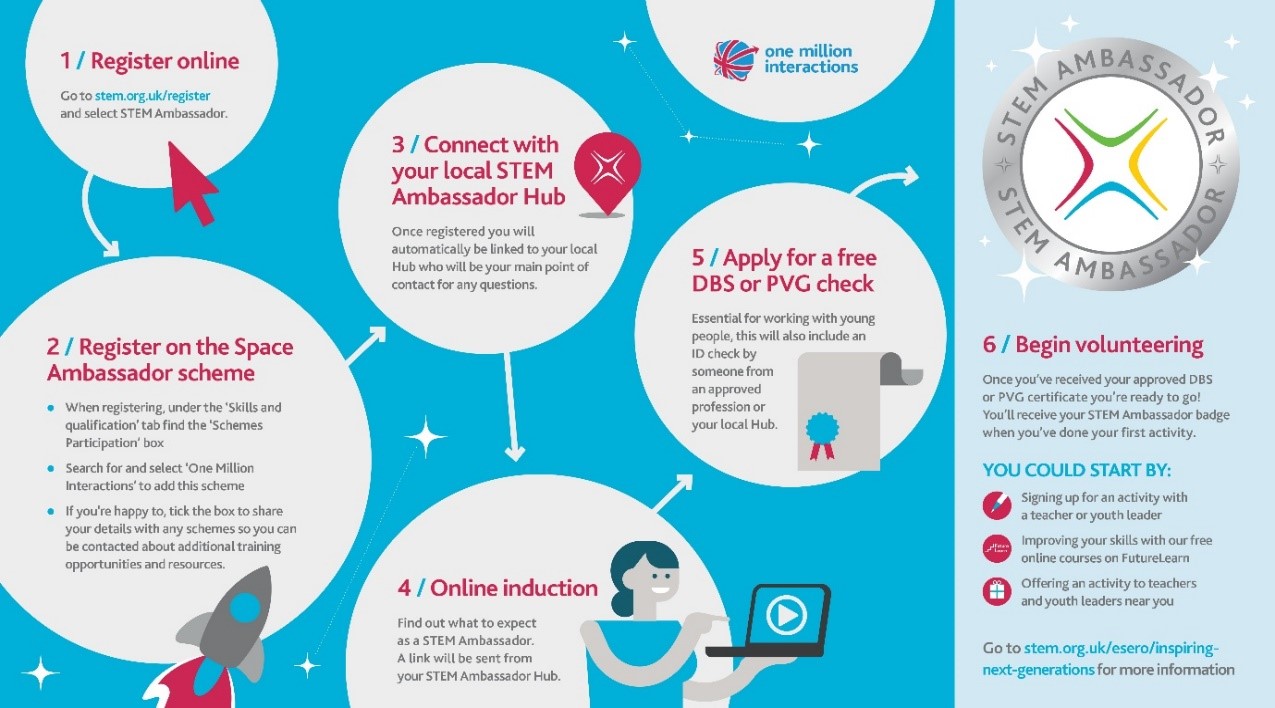 Schools and community groups - find a STEM Ambassador for your activity
Teachers, educators and community group leaders can participate in the STEM Ambassador programme, it's now easier than ever. You can register and request a STEM Ambassador through the website whenever you want and wherever you are.

Register your activity
The One Million Interactions programme is a partnership between ​ESERO-UK, STEM Learning, UK Space Agency and The Careers and Enterprise Company.