Mike Anderson's public profile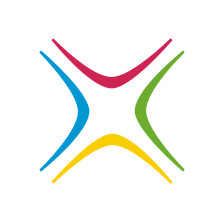 | | |
| --- | --- |
| Username | Mike Anderson |
| Email | m.anderson@stem.org.uk |
| Organisation | National STEM Learning Centre |
| Current Role | Consultant/adviser |
I am a Mathematics Subject Specialist for STEM Learning. Based at the National STEM Learning Centre in York, I support with secondary mathematics curriculum resources, projects and CPD.
Over the past decade I have taught mathematics in a number of schools both in Leeds and in New Zealand, and held a variety of positions in maths departments and within the wider school.
Areas of interest include teaching for problem solving, using manipulatives in the classroom, and making use of mathematics to support learning across the STEM subjects.
Opinions
If you have just started your first year of teaching, or are supporting a new teacher in your department, find out how we can help you to support Newly Qualified Teachers (NQTs) throughout the next academic year.Online CPDThe STEM teaching program is a suite of free, high-impact professional development courses designed for current or trainee STEM...