Winners of the 2019 UK CanSat competition announced
On the 4-6 April 2019, the regional winning teams of CanSat UK 2019 competed in the national finals at the National STEM Learning Centre.
All of the teams completed successful launches of their CanSats and gave engaging presentations to the judges showcasing their technical achievements. Thank you to everyone who participated this year, your knowledge, teamwork and enthusiasm was inspiring. In the end, the judges had a tough decision to make, but the overall winner of CanSat UK 2019 was...
Winner of CanSat UK 2019: Allestree Woodlands School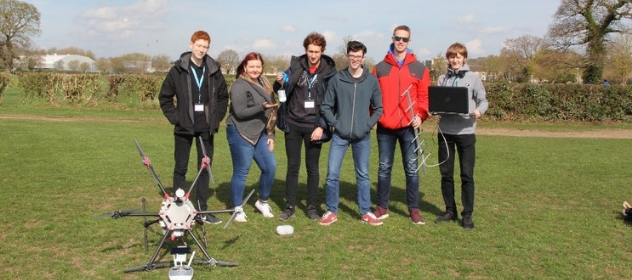 Congratulations to team AWS CanSat! The team will now go on to compete in the ESA European finals in Italy at the end of June 2019. We wish them the best of luck.
The other winning teams for the runner up categories were:
Outreach: Hertswood Academy
Best professional competency: St. Paul's School
Best scientific value: Guildford High School
Technical achievement: Harrodian School
Congratulations to all of the schools involved in this year's CanSat competition and thank you for taking part.
What is the CanSat competition?
A CanSat is a simulation of a real satellite, integrated within the volume and shape of a soft drink can. The challenge for students is to fit all the major subsystems found in a satellite, such as power, sensors and a communication system, into this minimal volume.
The competition is open to teams from any school or college in the UK. Team members must be over the age of 14 at the time of the competition. 
Register your interest for CanSat 2020
If you or your school would like to compete in CanSat 2020, you can register your interest by completing the below form.
Share this resource
Press release
If you would like to contact the organisation regarding any press or media opportunities please email marketing@stem.org.uk or call 01904 328300.
Contacting us
If you have any ideas for stories and features on the site please email feedback@stem.org.uk