Principia Schools' Conferences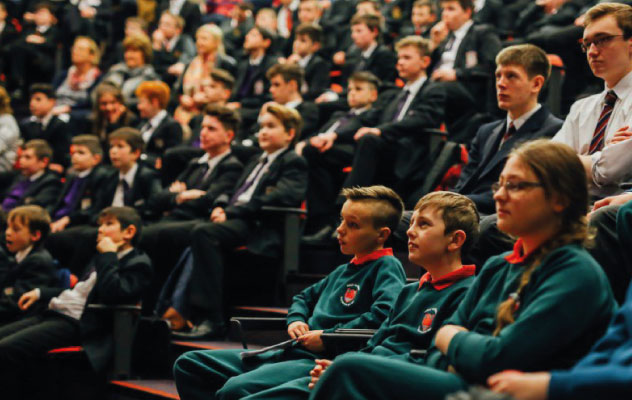 ESERO-UK and the UK Space Agency wants to celebrate the imaginative work linked to Tim Peake's Principia mission that is being done by children of all ages by organising a pair of schools conferences where they can present their work to leading space experts and, if his schedule allows, Tim Peake.
These conferences will take place at the University of Portsmouth on Wednesday 2 November 2016 and the University of York on Saturday 5 November 2016.  Attendance at the conferences will be free, with travel bursaries available to help with the cost of getting to the venues.
Each conference will include presentations and displays from the young people invited to attend, keynote talks from leading figures and the opportunity to meet and talk to experts from the space industry and the many Principia education programmes.  In addition to each conference day, there will also be an accompanying day of workshops and talks, which conference attendees may join if they wish to.
Approximately 500 young people will be able to attend each conference.  Individuals and groups are able to apply for places by submitting short reports highlighting the work that they are doing which is connected to the Principia mission. Applications could cover any subject area, from science, engineering and mathematics to art, film, history or fitness.  Applications can come from individuals, a small group, extracurricular groups, a class, a whole school or any other group that has used Tim's mission as a context for learning.
Applications to attend are invited from any individual, or groups of people of school age (up to and including A-Levels, Scottish Highers, BTECs and similar).
The application process will be competitive, places will be allocated by a judging panel looking for those projects that show dedication to the work.
All applications must have been received at the UK Space Agency by 12 noon on Thursday 15 September 2016.
Share this resource
Press release
If you would like to contact the organisation regarding any press or media opportunities please email marketing@stem.org.uk or call 01904 328300.
Contacting us
If you have any ideas for stories and features on the site please email feedback@stem.org.uk