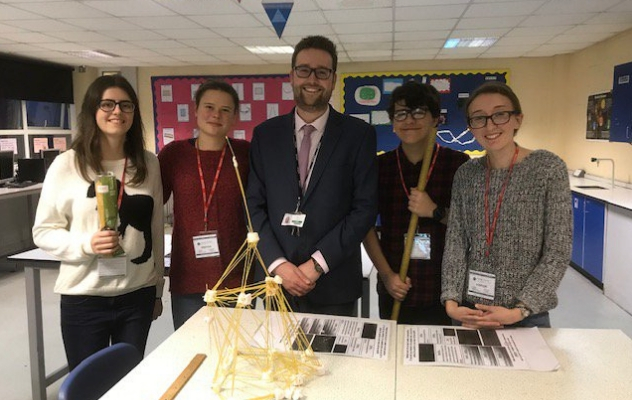 Before starting university I had never heard of outreach, and I definitely didn't know how rewarding it could be to share my love of science with the local community. That changed when I joined the Women in Science and Engineering Society (WISE), became a STEM Ambassador and started running local afterschool science clubs.
Based at the University of Birmingham, WISE has made it their mission to make outreach accessible to students. We run an after-school science club for high school children, as well as hosting networking and careers events for women in STEM to provide an open platform for female scientists to share their ideas.
Our outreach scheme first started as a small science club at a local school with only two volunteers, with support from the STEM Learning network, this has now grown to encompass multiple schools with over 60 student volunteers.
There has never been a better opportunity to talk about the benefits of volunteering during your studies, and why universities should be encouraging outreach.
Engagement with a different community
One of the best parts of outreach is meeting people from areas of the local community you wouldn't have the opportunity to work with. The enthusiasm from the students that attend the club each week is infectious, and the teachers are so supportive. It's easy to get caught up in university life too much, so taking a break each week to help out at a school can be a great way to recharge.
Relatable role models
The clubs we run are designed to be fun and informative, so the students develop a more positive attitude towards their normal science classes. Many of the students have never met a scientist before, and the club provides a relaxed atmosphere for the students to ask for careers advice. It's really rewarding to be able to inspire the next generation of scientists and be a role model for young women in STEM.
Science communication
Clear communication of complex scientific ideas is a necessary skill for all successful scientists but is something that is rarely practised at university. Outreach forces you to explain your scientific area of expertise to the public, in an engaging and relatable way. Making science accessible to all is a sought after skill and is highly valued by employers.
Collaboration with other scientists
We have volunteers from 18 different STEM subjects, from environmental sciences to nuclear engineering, and everything in between. Science research is becoming ever more interdisciplinary, so making these kinds of networks whilst still at university is highly beneficial. Most importantly, outreach is great fun, and there are lots of opportunities available no matter where you are studying!
Find out more about STEM Ambassadors
We're incredibly proud of our volunteers
Our 30,000 STEM Ambassadors, representing more than 2,500 employers, play an essential role in inspiring and engaging the next generation of scientists, technicians, engineers, mathematicians and technologists. This December, we're shining the light on some of the many fantastic STEM Ambassadors around the UK.
Read more from our STEM Ambassadors