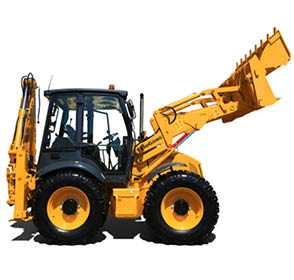 Our Caterpillar site in Peterborough is at the forefront of engine research, design and manufacture. Our engines are crucial to industries involved in the creation and maintenance of infrastructure all over the world. This includes mining, construction, electric power and agriculture.
Our engines are used for power in many different areas of life from hospitals to large aquariums, from rice harvesters and tractors to race yachts and are designed to cope with extreme conditions, ensuring durability and reliability in the coldest and hottest climates. 
Caterpillar constantly strives to innovate to improve its engine designs, in order to give greater engine performance, and reduce fuel consumption and emissions, all of great importance to our customers and the world in which we live. To achieve this we form partnerships with industry and academic institutions in order to ensure we have the most talented people working on our projects and to optimise learning for our mutual benefit. 
Digital technology will be at the forefront of future engine developments. Ensuring that fleets of off road vehicles used in mining or excavation for example, have connectivity and that data is transmitted between machines and offices, giving our customers the vital information they need to operate more productively and efficiently. We will help our customers to understand how digital technology can benefit them in these areas and make it easy for them to do business with us.
A placement at our facility in Peterborough, will enable teachers to see first-hand how we apply STEM subjects in designing, testing and building our engines. The placement will focus on the roles, skills, staff experience, career paths, and activities of a wide range of our employees. 
The placement will start with a factory, research and development and site tour and will be followed by three hour sessions, which will cover these key areas:
Product development
How we develop our engine products, including; understanding the engine market, business and product, the design simulation and test of components, engine performance and emissions, electronic controls and technology for the future. 
Manufacturing of engines
Manufacture and assembly of engines, the design of new or improved manufacturing processes and facilities, and engine component manufacturing and quality; looking at on site machining and material analysis of components. 
Applications engineering
This is the customer side of our business focussing on engine installation in to customer machines. We will show you engine installation from concept to production, installation sign-off and technical calculations, engine selection and process and how STEM is used and engine integration design and 3D CAD modelling. 
Other services
We will show you how STEM is used in other areas of the business including Information Technology processes, supplier quality and purchasing and intellectual asset management.