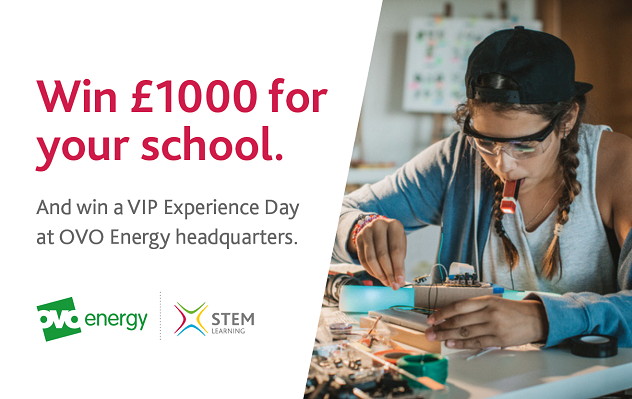 Become an OVO Energy Innovator and help us have a positive impact on our planet for generations to come!
OVO Energy is looking for creative solutions that tackle the core barriers to cycling and encourage more people to pedal their way to a zero-carbon future. If you think you've got a great, sustainable idea that could inspire more people to get on a bike, then here are some top tips on how to complete your entry.
How do you enter?
We want you to capture your idea in a short film (up to 60 seconds), upload it to Instagram and tag @ovoenergy and #OVOInnovators​.
So, what should you include in your video?
Your team and school name
A really simple introduction will do. We just want to know a bit more about you and your team. What is your team name? Be as creative as you like.
The problem you're trying to solve
Ask yourself, 'Why do people avoid cycling to school or work?'
Your idea might be a clever way to adapt a bike to alleviate or sense poor road conditions like potholes; or address the problems with cycling at night when visibility for both cyclists and other road users is poor. It could even be a unique way of storing the energy used through pedal power, giving you access to another, sustainable energy source for something else. Whatever it may be, make sure you are clear about the problem you want to solve and why.
Present your ideas using STEM skills
If you love STEM subjects as much as we do, then show your passion! We'd love to see you using what you've learnt in school to bring your idea to life. How does your idea work? How can you use science and technology to create your final product? Show us how it works!
Demonstrate how your idea is sustainable and can reduce our carbon footprint
At OVO Energy, we are all about sustainable energy and making a positive impact on our planet for generations to come. We would love your ideas to help us do this too! From a sustainably powered light to a recyclable helmet or even a recycling initiative built into your product – whatever it is, make sure you let us know in your video and tell us how your idea can make a positive impact on the planet.
Finally, don't forget you can also request a STEM Ambassador to support your STEM Club or class to help you bring your idea to life! We can't wait to see all your amazing entries.