Standard 6
Make accurate and productive use of assessment
We have put together a series of resources, research documents, CPD and literature to support you as a teacher in meeting Standard six of the Department of Education's Teachers' Standards.
Resources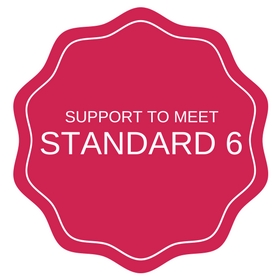 These cover:
know and understand how to assess the relevant subject and curriculum areas, including statutory assessment requirements
​make use of formative and summative assessment to secure pupils' progress
use relevant data to monitor progress, set targets, and plan subsequent lessons
give pupils regular feedback, both orally and through accurate marking, and encourage pupils to respond to the feedback
A guide to Assessment for learning is a great starting point for resources supporting this Standard. For more useful resources on this Standard, take a look at our hand-selected resources below.