Computers, teachers, peers: science learning partners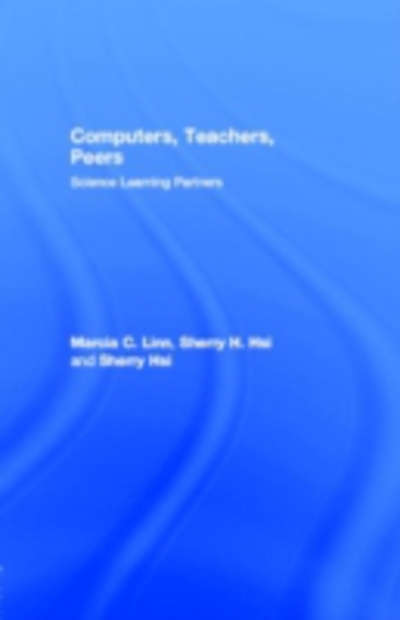 Linn and Hsi show how computers, teachers, and peers can serve as learning partners--helping students build on their ideas and become lifelong science learners. They invite everyone interested in improving science education to build on their experiences, share insights on the Internet, and create instruction. Computers, Teachers, Peers:
Offers case studies to bring the ideas of students learning science to life
Join Sasha, Chris, Pat, and Lee as they try to make sense of experiments using computers to display data in real time
Provides principles to help teachers improve their instruction, use technology better, and inspire more students to love science
Find out how to use visualization tools, online discussion, and more to make science relevant
Gives researchers and instructional designers a model for effective research and curriculum design
Linn and Hsi report that the partnership approach to research resulted in a 400% increase in student understanding of science 
Helps schools develop technology plans that continuously improve science instruction
Find out how schools can design better ways to use technology for learning 
Describes a partnership inquiry process where science teachers, science education researchers, discipline specialists, and technologists consider each others' perspectives and jointly design instruction
Boys and girls are equally successful in the resulting science courses
Features practical tools for learning and instruction, including 'Points to ponder' to encourage reflection on the ideas in each chapter (partnership groups or classes might use the points as discussion starters or assignments) and 'Ask Mr. K.' an interview, in each chapter, with the classroom teacher who was a founding member of the CLP partnership (in these interviews Mr. K. adds insights from his own classroom experiences).
This book is supplemented by a CD-ROM (included in each copy) and a website (www.clp.berkeley.edu) with the Computers as Learning Partners curriculum, lesson plans, a Quicktime virtual reality visit to the classroom, copies of assessments, opportunities to join partnerships, and more. 
Show health and safety information
Please be aware that resources have been published on the website in the form that they were originally supplied. This means that procedures reflect general practice and standards applicable at the time resources were produced and cannot be assumed to be acceptable today. Website users are fully responsible for ensuring that any activity, including practical work, which they carry out is in accordance with current regulations related to health and safety and that an appropriate risk assessment has been carried out.