Would you believe marzipan contains cyanide? and other freaky food facts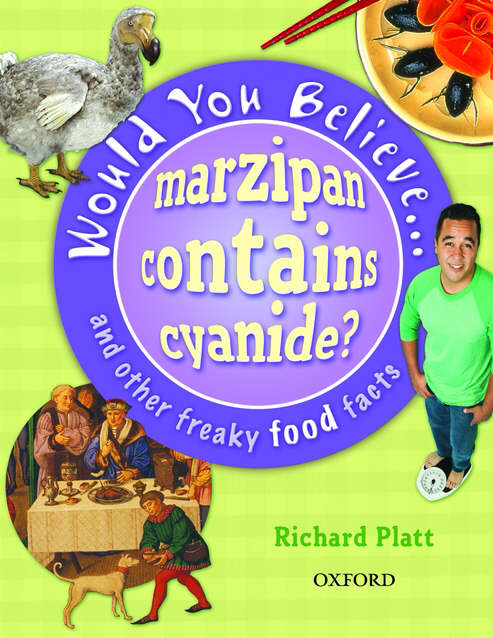 Young historians and chefs get a real taste of the stories behind food we eat, as we examine the amazing peculiarities of international cuisine past and present. Readers will learn about the often disgusting yet utterly fascinating foods that our ancestors ate such as maggot cake or rotten fish, as well as those that are still eaten around the world today - grasshopper stew anyone? Includes food myths, eating taboos and how archaeologists discover what Neolithic man ate.
Show health and safety information
Please be aware that resources have been published on the website in the form that they were originally supplied. This means that procedures reflect general practice and standards applicable at the time resources were produced and cannot be assumed to be acceptable today. Website users are fully responsible for ensuring that any activity, including practical work, which they carry out is in accordance with current regulations related to health and safety and that an appropriate risk assessment has been carried out.