Carbon counter: calculate your carbon footprint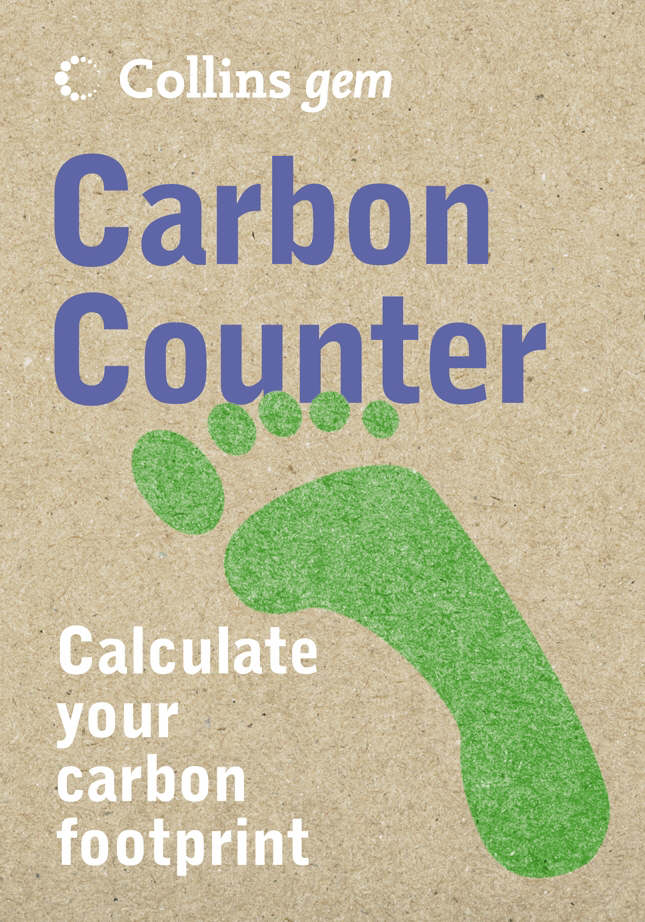 This handy little book is printed on 100% recycled paper and includes:
Introduction by Mark Lynas author of 'Hide tide'
News from a warming world welcome to the greenhouse 
Explains what the greenhouse effect actually is, all the issues surrounding global warming and carbon footprints
Readers can measure their own carbon footprint covering all aspects of their life from food shopping to work, holidays and clothes.
A handy green reckoner takes the reader through each part of their life and helps them add up the impact they are making on the environment.
Sustainability: how does the reader measure up in comparison to the average person's carbon footprint? What can they do to generate their own energy and therefore reduce their footprint and what sort of targets can they set themselves?
Appendices: includes information on carbon emissions for journeys by car, train and plane.
A list of corporate companies, their emissions and what they are doing to reduce their carbon footprint.
A helpful carbon diary where the reader can record their carbon footprint for the year.
Useful websites where the reader can read more about green issues.
Show health and safety information
Please be aware that resources have been published on the website in the form that they were originally supplied. This means that procedures reflect general practice and standards applicable at the time resources were produced and cannot be assumed to be acceptable today. Website users are fully responsible for ensuring that any activity, including practical work, which they carry out is in accordance with current regulations related to health and safety and that an appropriate risk assessment has been carried out.