Understanding and developing science teachers' pedagogical content knowledge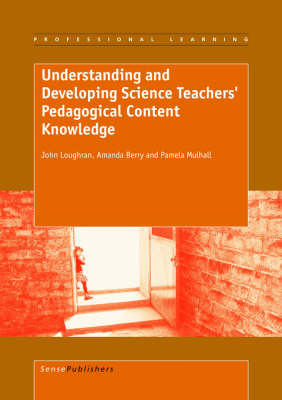 There has been a growing interest in the notion of a scholarship of teaching. Such scholarship is displayed through a teacher's grasp of, and response to, the relationships between knowledge of content, teaching and learning in ways that attest to practice as being complex and interwoven. Yet attempting to capture teachers' professional knowledge is difficult because the critical links between practice and knowledge, for many teachers, is tacit. Pedagogical Content Knowledge (PCK) offers one way of capturing, articulating and portraying an aspect of the scholarship of teaching and, in this case, the scholarship of science teaching. The research underpinning the approach developed by Loughran, Berry and Mulhall offers access to the development of the professional knowledge of science teaching in a form that offers new ways of sharing and disseminating this knowledge.
Through this Resource Folio approach (comprising CoRe and PaP-eRs) a recognition of the value of the specialist knowledge and skills of science teaching is not only highlighted, but also enhanced. The CoRe and PaP-eRs methodology offers an exciting new way of capturing and portraying science teachers' pedagogical content knowledge so that it might be better understood and valued within the profession. This book is a concrete example of the nature of scholarship in science teaching that is meaningful, useful and immediately applicable in the work of all science teachers (pre-service, in-service and science teacher educators). It is an excellent resource for science teachers as well as a guiding text for teacher education.
Show health and safety information
Please be aware that resources have been published on the website in the form that they were originally supplied. This means that procedures reflect general practice and standards applicable at the time resources were produced and cannot be assumed to be acceptable today. Website users are fully responsible for ensuring that any activity, including practical work, which they carry out is in accordance with current regulations related to health and safety and that an appropriate risk assessment has been carried out.