Microscopic life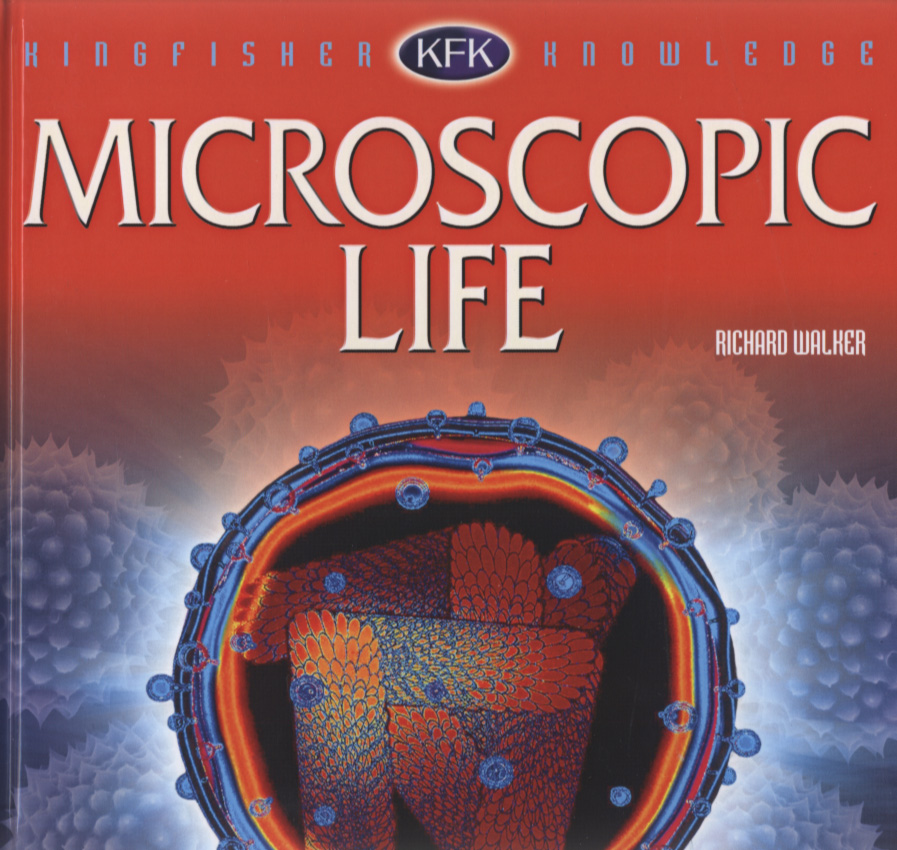 Kingfisher Knowledge is a groundbreaking series for readers hungry for information on today's hot topics. Lively, engaging text, packed with information, accompanies stunning photographs that enhance each chapter.
Amazing, state-of-the-art digital artwork guides readers into the fascinating heart of the subject.
Information panels throughout lead the reader to further discovery. Each chapter offers website links, book lists, places to visit and career information. Microscopic Life explores the lives of the tiny creatures that live around you, in you and even on you! These creatures are so small, you cannot see them unless through a microscope. And they are very tough - microscopic life lives in the coldest climates and on the deepest ocean floors, and existed on earth long before humans.
However, despite their strange shapes and names, most microscopic creatures such as plankton and pseudoscorpions are harmless to humans, but others, such as viruses and bacteria can be deadly. Discover all types of microscopic life forms and the places they inhabit, and wonder at how many live so close to you.
Show health and safety information
Please be aware that resources have been published on the website in the form that they were originally supplied. This means that procedures reflect general practice and standards applicable at the time resources were produced and cannot be assumed to be acceptable today. Website users are fully responsible for ensuring that any activity, including practical work, which they carry out is in accordance with current regulations related to health and safety and that an appropriate risk assessment has been carried out.