Does anything eat wasps?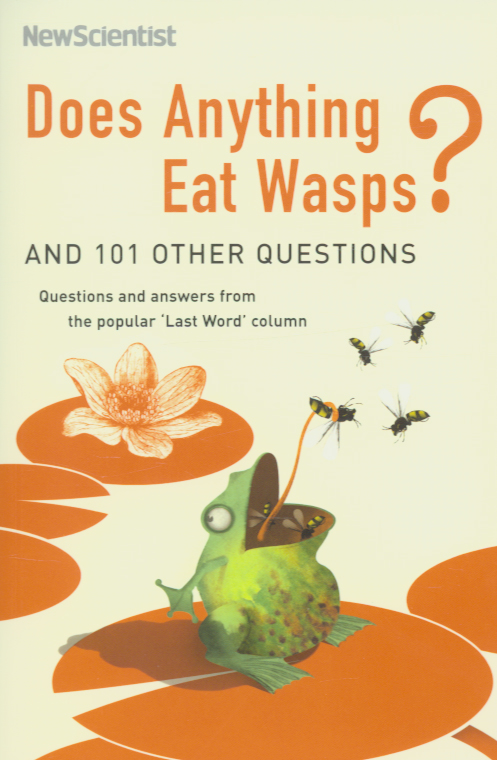 Every year, readers send in thousands of questions to New Scientist, the world's best-selling science weekly, in the hope that the answers to them will be given in the 'Last Word' column - regularly voted the most popular section of the magazine.Does Anything Eat Wasps? is a collection of the best that have appeared, including: Why can't we eat green potatoes? Why do airliners suddenly plummet? Does a compass work in space? Why do all the local dogs howl at emergency sirens? How can a tree grow out of a chimney stack? Why do bruises go through a range of colours? Why is the sea blue inside caves?
Many seemingly simple questions are actually very complex to answer. And some that seem difficult have a very simple explanation. New Scientist's 'Last Word' celebrates all questions - the trivial, the idiosyncratic, the baffling and the strange. This selection of the best is popular science at its most entertaining and enlightening.
Show health and safety information
Please be aware that resources have been published on the website in the form that they were originally supplied. This means that procedures reflect general practice and standards applicable at the time resources were produced and cannot be assumed to be acceptable today. Website users are fully responsible for ensuring that any activity, including practical work, which they carry out is in accordance with current regulations related to health and safety and that an appropriate risk assessment has been carried out.