Edexcel AS biology: life, transport, genes and health unit 1, student unit guide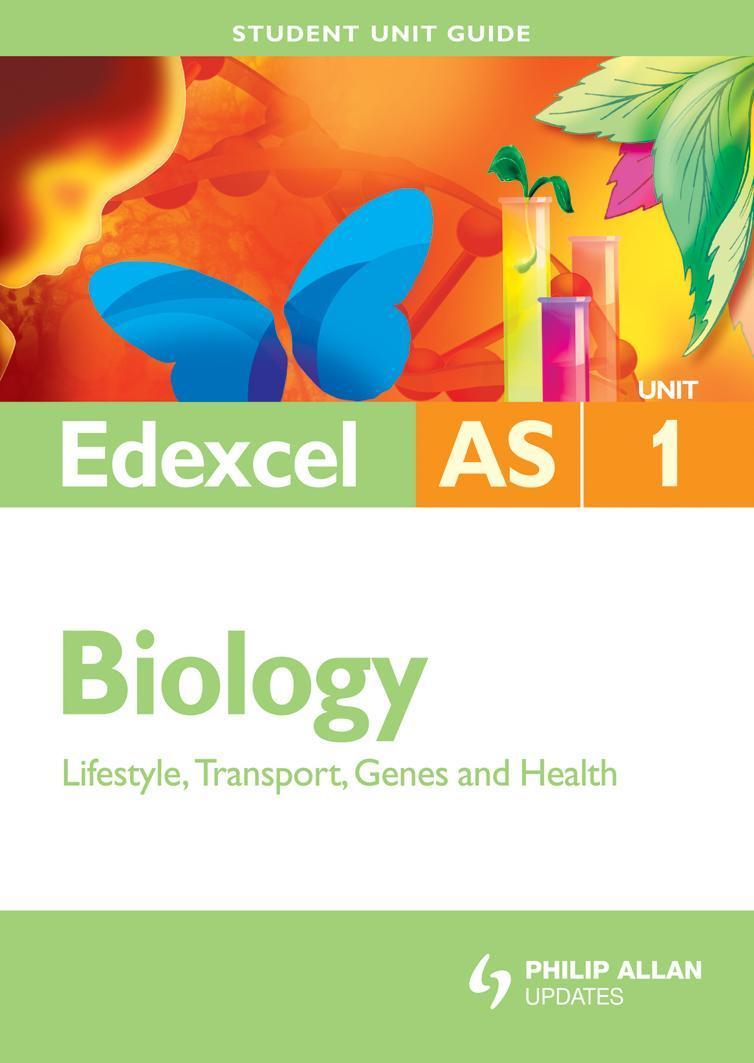 Student unit guides are perfect for revision. Each guide is written by an examiner and explains the unit requirements, summarises the relevant unit content and includes a series of specimen questions and answers.
There are three sections to each guide:
Introduction - includes advice on how to use the guide, an explanation of the skills being tested by the assessment objectives, an outline of the unit or module and, depending on the unit, suggestions for how to revise effectively and prepare for the examination questions
Content guidance - provides an examiner's overview of the module's key terms and concepts and identifies opportunities to exhibit the skills required by the unit. It is designed to help students to structure their revision and make them aware of the concepts they need to understand the exam and how they might analyse and evaluate topics
Question and answers - sample questions and with graded answers which have been carefully written to reflect the style of the unit. All responses are accompanied by commentaries which highlight their respective strengths and weaknesses, giving students an insight into the mind of the examiner.
Show health and safety information
Please be aware that resources have been published on the website in the form that they were originally supplied. This means that procedures reflect general practice and standards applicable at the time resources were produced and cannot be assumed to be acceptable today. Website users are fully responsible for ensuring that any activity, including practical work, which they carry out is in accordance with current regulations related to health and safety and that an appropriate risk assessment has been carried out.