Complete book of spaceflight: from Apollo 1 to zero gravity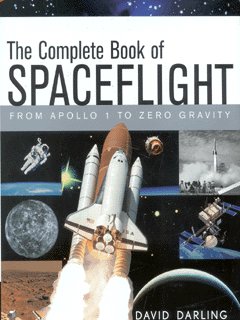 A commanding encyclopedia of the history and principles of spaceflight-from earliest conceptions to faster-than-light galaxy-hopping Here is the first truly comprehensive guide to space exploration and propulsion, from the first musings of the Greeks to current scientific speculation about interstellar travel using "warp drives" and wormholes.
Show health and safety information
Please be aware that resources have been published on the website in the form that they were originally supplied. This means that procedures reflect general practice and standards applicable at the time resources were produced and cannot be assumed to be acceptable today. Website users are fully responsible for ensuring that any activity, including practical work, which they carry out is in accordance with current regulations related to health and safety and that an appropriate risk assessment has been carried out.