Collins dictionary of geology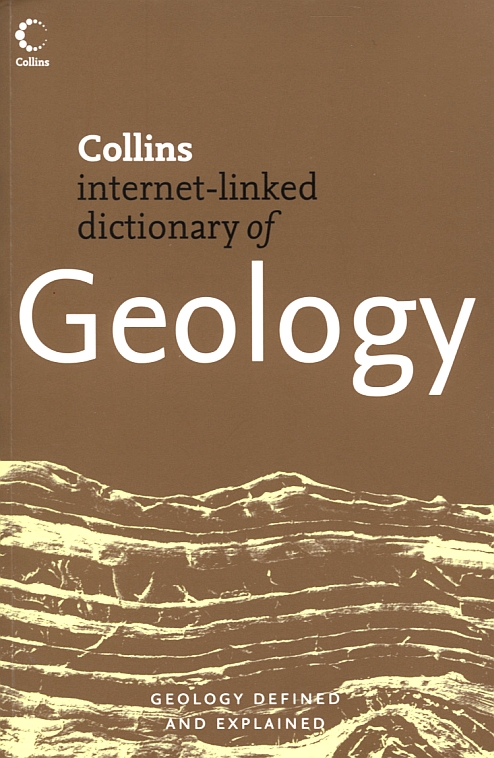 This is an essential guide to geology and the earth sciences for both students and the general reader, now with the addition of details of useful websites to help the reader to take the subject further.
This edition of the Collins Dictionary of Geology is a fully comprehensive and up-to-date dictionary of geology, encompassing all the major areas of study in over 4500 entries, making current terminology accessible for the general reader while retaining the breadth and depth of explanation required by students of geology.
Comprehensive coverage of geology, including palaeontology, geomorphology, sedimentology, mineralogy and geophysics. Consideration of the practical and economic aspects of geology. Extended features explaining key topics such as dating methods, fault, igneous rock and seafloor spreading, enabling these key concepts to be put into context.
Internet links help th reader to explore the subject further. Examples of geological phenomena from throughout the world. Includes helpful line drawings and diagrams. The book has been prepared by authors with a wealth of practical teaching experience with students and in adult education, making the text accessible both for students studying geology, earth sciences and geography and also for the may enthusiastic amateur geologists.
Show health and safety information
Please be aware that resources have been published on the website in the form that they were originally supplied. This means that procedures reflect general practice and standards applicable at the time resources were produced and cannot be assumed to be acceptable today. Website users are fully responsible for ensuring that any activity, including practical work, which they carry out is in accordance with current regulations related to health and safety and that an appropriate risk assessment has been carried out.