How to...split the atom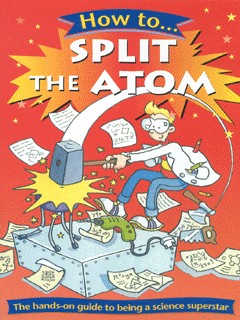 Would you like to make a trip to the Moon, or build your own nuclear reactor? Have you ever wanted to travel through time? Well, here's your chance! Whether you're interested in cloning budgies or building black holes, the "How to" guides will tell you everything you need to know.
These hands-on guides give you step-by step instructions on how to build a Moon rocket, clone a sheep, split the atom or make a time machine. And on the way to becoming a time traveller or nuclear genius, you can learn about the brilliant scientists who first made these incredible discoveries - and about the slightly less brilliant scientists who didn't.
How to Split the Atom will help you to become an atom-splitting genius. You can also try splitting a water molecule, making an electron propeller, building an unstable nucleus and starting your own chain reaction!
Show health and safety information
Please be aware that resources have been published on the website in the form that they were originally supplied. This means that procedures reflect general practice and standards applicable at the time resources were produced and cannot be assumed to be acceptable today. Website users are fully responsible for ensuring that any activity, including practical work, which they carry out is in accordance with current regulations related to health and safety and that an appropriate risk assessment has been carried out.