Blank slate: the modern denial of human nature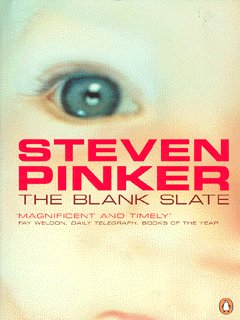 From bestselling author Stephen Pinker, The Blank Slate: The Modern Denial of Human Nature shatters the myths surrounding human behaviour and 'nature versus nurture'. Recently many people have assumed that we are shaped by our environment: a blank slate waiting to be inscribed by upbringing and culture, with innate abilities playing little part.
The Blank Slate shows that this view denies the heart of our being: human nature. Violence is not just a product of society; male and female minds are different; the genes we give our children shape the more than our parenting practices.
To acknowledge our nature, Pinker shows, is not to condone inequality, but to understand the very foundations of humanity.
Show health and safety information
Please be aware that resources have been published on the website in the form that they were originally supplied. This means that procedures reflect general practice and standards applicable at the time resources were produced and cannot be assumed to be acceptable today. Website users are fully responsible for ensuring that any activity, including practical work, which they carry out is in accordance with current regulations related to health and safety and that an appropriate risk assessment has been carried out.