Dictionary of electronics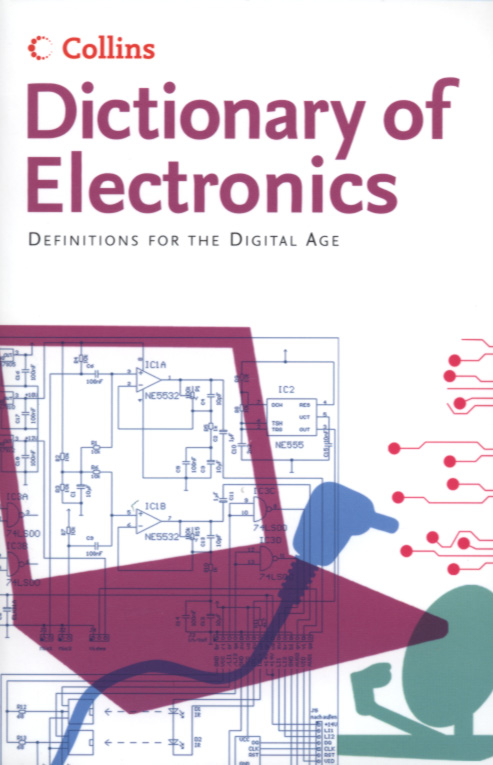 A new edition of the essential guide to the science and technology of electronics. This dictionary is directed to the requirements of all who need a source book providing clear, helpful definitions of electronic terms, including advanced school students and those embarking on higher-education courses, as well as technicians and hobbyists.
The dictionary will also prove very useful to anyone whose work or study involves the use of electronic devices, which are now vital tools in areas as diverse as music, archaeology and medicine. The dictionary guides the reader through the various fields within electronics such as microprocessor technology, digital electronics, telecommunications, hi-fi, radio and television.
The emphasis throughout the book is on the practical application of concepts and devices, although the theoretical background is also well covered, and the reader will find entries on such topics as PC structure and components, medical technology, camcorders and digital cameras, satellite transmission and reception, global positioning equipment, digital audio and video, and the permeability and permittivity of free space. In addition, the reader will find this a valuable guide to the plethora of acronyms and abbreviations used in the advancing field of electronics.
Show health and safety information
Please be aware that resources have been published on the website in the form that they were originally supplied. This means that procedures reflect general practice and standards applicable at the time resources were produced and cannot be assumed to be acceptable today. Website users are fully responsible for ensuring that any activity, including practical work, which they carry out is in accordance with current regulations related to health and safety and that an appropriate risk assessment has been carried out.