Single helix: a turn around the world of science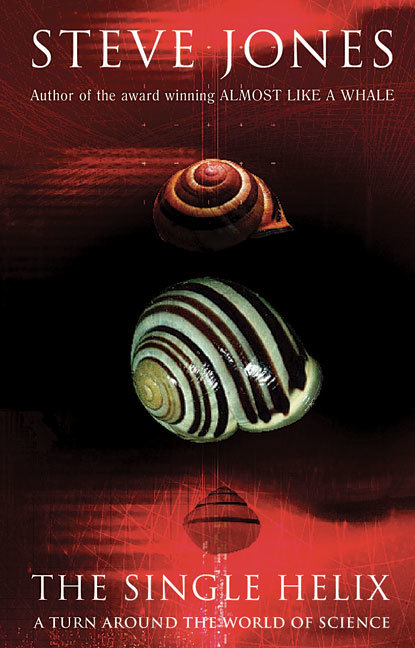 THE SINGLE HELIX brings to life a vast diversity of subjects, united under the banner of scientific truth - the universal solvent that brings clarity to almost all the mysteries of the world we live in. Scientists are trained to know ever more about even less but here Steve Jones sets out deliberately to explore subjects in which he is emphatically not an expert (although his favourite snail, the single Helix of his title, does poke in a tentacle here and there).
His insatiable curiosity and enthusiasm as he sheds light on unexpected corners of knowledge combine to produce science writing at its very best. From chaos in the heavens to the fight against creationism, from optical illusions in tartan to the mathematics of elections and what rules the sex lives of cats, THE SINGLE HELIX is a scientist's look at sciences other than his own -and as a result its author has been forced to make the complicated simple enough for even a biologist to understand.
Show health and safety information
Please be aware that resources have been published on the website in the form that they were originally supplied. This means that procedures reflect general practice and standards applicable at the time resources were produced and cannot be assumed to be acceptable today. Website users are fully responsible for ensuring that any activity, including practical work, which they carry out is in accordance with current regulations related to health and safety and that an appropriate risk assessment has been carried out.