Encyclopedia of underwater life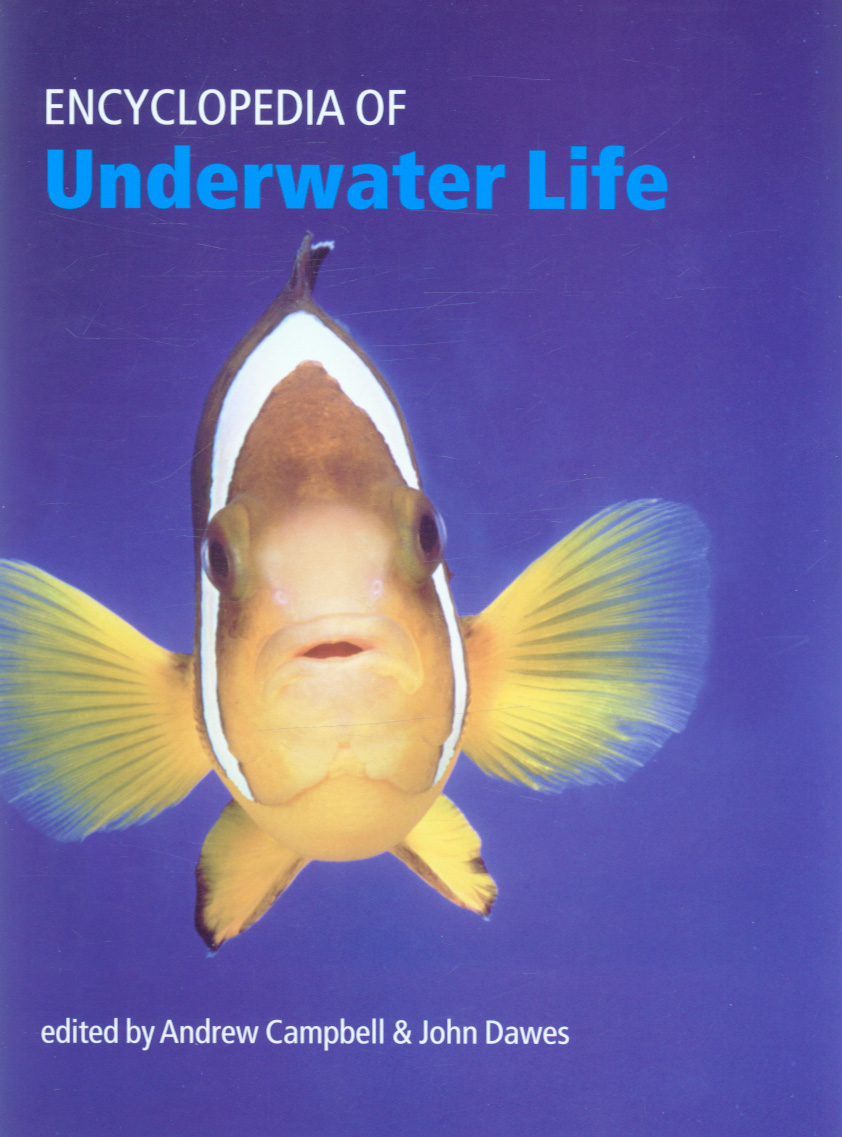 A fascinating, in-depth exploration of the hidden underwater world, this spectacularly illustrated encyclopedia examines the creatures that inhabit our seas, rivers, lakes, and oceans, revealing the often unexpected and bewilderingly diverse secrets of the deep.
Divided into two main sections - aquatic invertebrates and fish - it offers detailed, comprehensive coverage of underwater species including barracudas, piranhas, sharks, octopuses, corals, sponges, jellyfish, and leeches, describing the distribution, habitat, anatomy, behaviour, breeding, and conservation status of groups.
Clear, authoritative scholarship from an international team of experts is enhanced by incredible colour photographs and explanatory diagrams. 'Fact file' panels provide key data to aid the reader; locator maps show the distribution of species; and there are feature articles on key topics such as the biological organization of coral reefs, and the lifecycle of the salmon.
A list of scientific names, a glossary, and a general index make this encyclopedia accessible and easy to navigate. A unique and invaluable study resource, this is a captivating guide for anyone interested in learning more about aquatic life.
Show health and safety information
Please be aware that resources have been published on the website in the form that they were originally supplied. This means that procedures reflect general practice and standards applicable at the time resources were produced and cannot be assumed to be acceptable today. Website users are fully responsible for ensuring that any activity, including practical work, which they carry out is in accordance with current regulations related to health and safety and that an appropriate risk assessment has been carried out.