One minute teacher: how to teach others to teach themselves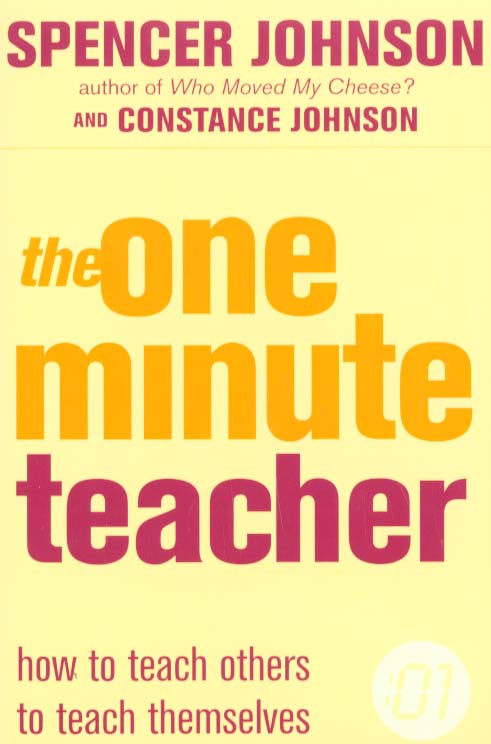 By best-selling co-author of The One Minute Manager and author of Who Moved My Cheese?, this book shows how to teach others to teach themselves and inspire a love of learning. Dr Spencer Johnson's pioneering work in unleashing potential through better communication is most evident from his bestselling books, among them The One Minute Manager, The One Minute Mother, Who Moved My Cheese? and The Present.
Combining his insight with the skills of life-long teacher Constance Johnson, this book offers an invaluable new strategy for learning. Despite the many difficulties they face adapting to new directives, individual teachers still make huge contributions to their students' lives. In this book, Johnson and Johnson describe how the use of Goal Setting, Praising and Recovery reinforces self-esteem and creates a new kind of learning process that will last a lifetime.
Practical, wise and useful in a range of everyday situations, The One Minute Teacher reveals simple, positive ways to:
*Discover and instil the love of learning .
*Foster success and achievement .
*Feel more confident and happy .
*Bring out the best in ourselves and others.
Show health and safety information
Please be aware that resources have been published on the website in the form that they were originally supplied. This means that procedures reflect general practice and standards applicable at the time resources were produced and cannot be assumed to be acceptable today. Website users are fully responsible for ensuring that any activity, including practical work, which they carry out is in accordance with current regulations related to health and safety and that an appropriate risk assessment has been carried out.