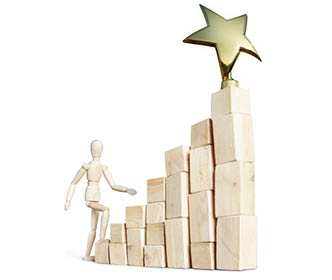 "The beauty of science is you don't know what you will discover or where it will take you."
I am primary teacher and have been teaching for six years. Prior to teaching I worked in forensic science as a DNA analyst and have loved using this experience to introduce the world of forensic science to 11 year olds. They are normally really good at it as they love the mystery and the investigating, especially when teachers are the suspects for the classroom crime!
I work at Manor Primary school in Didcot in Oxfordshire and really enjoy working there. I was thrilled and a bit surprised to be nominated for the ENTHUSE Celebration Award in 2013. A three day residential course at the National STEM Learning Centre in York provided the encouragement, ideas and support to go back to school and lead science with more confidence. Confidence in myself and that science is indeed one of the most important subjects, and one that incorporates skills from other subjects.
I remember learning on the course that in science, you use mathematics skills to interpret and analyse what's going on, and literacy skills to communicate what you found out. This is the kind of encouragement I needed to go back to school and shout about the importance of science.
The award definitely gave science a higher profile in our school and from that began science assembly, Saturday science for dads and their kids, and we started and completed the Primary Science Quality Mark (PSQM) science award for the school. We began to collaborate more with local schools and also set up a link with a primary school in Denmark to swap ideas of science teaching in Scandinavia.
Four Danish teachers came across to spend a week at Manor school to see our science week festival. Again the courses and award provided talking points and the opportunity for ideas to be shared.
This year my wife and I, who also works at Manor, are on a year-long sabbatical visiting a few different countries and seeing schools and education around the world.
From September to December we taught in Uganda and loved sharing science with the children there. Obviously resources were a little different but it's amazing the science principles you can explore and learn with a glass coke bottle!
Teaching in Uganda and then in Fiji made us realise what a great deal children in the UK get. The concept of exploration and investigation is not one commonly taught in Uganda and Fiji; instead rote learning is the principle approach taken. 
Throughout the year we have written a number of blogs about our time away for the school website if you want to hear more, follow the links below,
I can't recommend the ENTHUSE Celebration Awards enough and the work that goes into them to inspire and better equip teachers. 
The beauty of science is you don't know what you will discover or where it will take you.
Apply for the ENTHUSE Celebration Awards now and start your own journey of exploration and discovery.