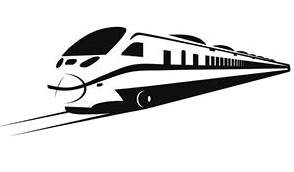 "I have gained valuable experience into how to raise the quality of teaching and learning in design and technology, as well as getting the best from people, places and the environment around me."
I am a creative and curious person by nature. My background began in fashion but, following a period of maternity leave, I left the fashion industry, not because I wanted to, but at that time it was 'full time or no time'. I then took up a part time technician position with the local independent school Ilford Ursuline, now an academy, which offered the right blend of work and family. I am still there 23 years later! 
While studying to gain a certificated teaching qualification, I gradually expanded my role to introduce enrichment programmes such as silk painting classes for sixth formers. I now coordinate science, technology, engineering and mathematics (STEM) extra-curricular activities.
Going underground
Through the STEM Insight scheme, I spent two weeks with Crossrail, a new sustainable railway for London and the south east. On the first day we met up with the archaeology team at Farringdon Station, where a 660 year old burial ground was unearthed. We were taken on a tour of the area to understand the importance of archaeology within the construction industry. This is a job that requires patience and dedication, because seeing a site through from start to finish is a long, slow process. Our next stop was Liverpool Street Station, where one of the largest archaeological excavations on the Crossrail project first began.
The highlight for me was to go underground, at the Bond Street site. Civil Engineer, Helen MacAdam, gave us rare access as we went 30 meters below ground level. This experience was very absorbing, seeing first-hand the tunnels taking shape. It was good to spot how new and innovative sustainable features were being embedded in the walls of the site.
When I decided to apply for this placement, I had no idea how much it would benefit me.
I soon realised that it was going to give me a lot more than I originally anticipated. Not only did the placement provide me with essential experience, I met fantastic people and I was given priceless development opportunities. My focus was to seek out female engineers as inspirational role models. We later invited these engineers to school as guest speakers to encourage students to consider STEM related careers.
It inspired me to have the confidence to go beyond my own expectations, and achieve results which, quite frankly, have astounded me. I am now much better informed and more confident to share knowledge about the different routes into engineering with students who might be considering a STEM career. Increasing my knowledge on engineering has also inspired me to make my teaching and club activities more engaging. 
An exceptional winner
I was lucky enough to win the Design and Technology Association's award for Exceptional Support for Design and Technology, helping raise the profile and acknowledgement of both my school and my work. Then, at the beginning of March this year, I was called into the head teacher's office to inform me that she had nominated me for the Jack Petchey Leaders award, as she felt the STEM work that I have done had benefited so many of our students, as well as the school. I recently found out that my nomination was successful and I received a sum of £750 to spend on school resources. 3D printing is developing at a rapid rate and it is only going to grow, so we are going to invest the £750 towards getting a 3D printer!
I think the immediate benefit in my development is confidence. Gaining self-confidence and developing your teaching ability are closely related in my opinion, and working on either leads to improvement on the other. I can't think how many times I have asked myself when met with a new task, "Can I do that?" and "Will I be able to do it well?" Now with the confidence, I'm asking myself "How can I do this better". Sometimes you are searching for the one thing that would improve your teaching, but it is actually the small things when added together that makes noticeable differences.
What I have learned
The whole experience, from my placement to winning an award, was really enjoyable. I was amazed by how much I had learnt about myself; how much my confidence had grown and how I gained a clear focus towards developing a more engaging STEM directive. Completing the STEM Insight programme meant that I was equipped to move forward with a more positive mind - it inspires me to do better.
I have gained valuable experience into how to raise the quality of teaching and learning in design and technology, as well as getting the best from people, places and the environment around me. Ultimately, both the placement and award have equipped me with knowledge and confidence, plus a platform to promote our work, all of which I will look upon in years to come, as a treasured learning experience.
Rose Russell, technician at Ursuline Academy, Ilford.