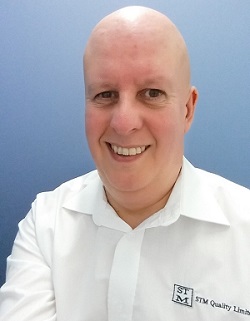 As an engineer with over 30 years' experience, Steve Markham recently decided to sign up to become a STEM Ambassador to play his part in inspiring the next generation. A few months on, Steve shares his experiences of being a STEM Ambassador and why he believes volunteering is so beneficial.
My Dad was my biggest inspiration when I was growing up in the West Midlands as both he, my grandfather and many other family members worked in engineering and STEM wasn't something I had even heard of back then.
I knew that I wanted to be an engineer, but I didn't really understand just how broad the field of engineering was. I've now worked in engineering for over 30 years, from my apprenticeship through to the organisation that I have been running for the last 12 years.
There's a wealth of knowledge and experience available through the STEM Ambassador programme and I wanted to be part of it. So, earlier this year I signed up as a STEM Ambassador on the STEM Learning website as I was keen to try to inspire young people interested in engineering.
"If you can spare just a small amount of time, there are thousands of young people just waiting to hear from you."
Pretty soon I was looking for events to try my hand. The STEM Learning website lets you browse the type of event that may be of interest, locally and nationally, and matches those closest to your profile.
Now, after signing up a few months ago, I've been into various local schools and taken part in helping young people develop a good CV, taken part in mock interviews and something called "career speed networking". This was a fast-paced event where a small group of STEM Ambassadors from different industries were interviewed by teams of young people and asked questions such as to how they decided (or ended up!) in their chosen field; what pathways they took to get there; what they do in their day to day work and if they would recommend their work to others.
Not only is this a rewarding way to sow the seeds of interest, but there's a great opportunity to network with so many other STEM Ambassadors. I've seen a few familiar faces and met a variety of other people, each willing to spare just a couple of hours here and there to spark interest in young minds.
So, if you can spare just a small amount of time, there are thousands of young people just waiting to hear from you.
Working with STEM Ambassadors
Whether you're looking for support with a one-off session or would like longer-term support, our network of over 30,000 STEM Ambassadors are on-hand to support you.