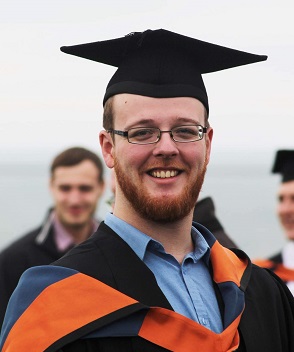 Harry Beedham is one of our shortlisted nominees for Outstanding New STEM Ambassador as part of the STEM Inspiration Awards 2018. He tells us about his inspiring work with young people.
Since August 2017, I have been working as a Graduate Structural Engineer in Exeter for AECOM. To put it simply, my job is to design anything which can be "built". In the last year I have helped design; a police station, the redevelopment of Newton Abbot town centre, a university building in Bournemouth and parts of HS2. The reason why I wanted to be a part of this industry is down to my desire to look at a finished construction project and think to myself "I did that. That one's mine."
As a STEM Ambassador, the fact that I was a young person myself a mere 5-10 years ago has given me relevant and important insight into how modern education helps (and doesn't help!). I am very much aware of the decade's old adage that 'university is the only way', and honestly, it's far from the truth. For instance, AECOM has an apprenticeship scheme where apprentices work four days a week, and on the other day, they work towards a higher level qualification with tuition paid for by the company.
"I am really proud that my hard work has been celebrated and that I will hopefully inspire more pupils into further STEM study and careers."
For the thousands of students taking their A levels, who may be put off careers in STEM due to the high tuition costs for university, this apprenticeship route (or similar) is the best of all worlds.
Consequently, I use my personal experiences to try to best inform, advise and encourage pupils to pursue their desired career. I have done this via numerous STEM events in the last few months, including:
I have been part of three events at schools focussing on careers, employability and the importance of a CV.
I put in the effort to make the experience of placement students at my company a positive and enjoyable one. I would often take the time out of my working day to provide them with support, advice and clear instructions. Their feedback stated that I was responsible for a large portion of their enjoyment, and to me, it honestly was a highlight of my career so far, and a sign that I am going about STEM in the right way.
I have been part of a promotional video for the Institution of Civil Engineers.
I have been a panellist at an Employers Network event to transfer my STEM experience and knowledge to other employers wishing to engage with young people.
I have also been part in creating a shift in AECOM's work culture, by helping produce a Work Experience Model Project. When finalised, this project will provide work experience pupils with a meaningful and worthwhile 'real world' experience whilst in the office. Each department will produce content to provide the student with a structured days' worth of work to undertake, followed by a day where they will prepare and then present their accumulated work.
To me, all of the above is simply doing my duty to the industry and the younger generation, and I would have never thought that my efforts would accumulate to my invitation to the STEM Inspiration Awards. I am really proud that my hard work has been celebrated and that I will hopefully inspire more pupils into further STEM study and careers.
Despite my award category being one for individual contribution, I could not have been as successful as I have been without the network of STEM Ambassadors and organisers who put together the wonderful and worthwhile opportunities that I have taken.
To me, these awards do not just celebrate people and companies, but celebrate the whole STEM network in proving that what we are doing is working and having a positive outcome for the young people involved. Now that is a legacy I continue to want to be a part of.