3D printing on the moon? I can't even get it to work in my classroom!
Another day passes and another stream of news stories fly across my twitter feed demonstrating why manufacturing will never be the same again.

3D printing really is one of those amazing innovations that helps to demonstrate how crucial designers and engineers are to changing the world around us. From low cost custom printed prosthetics to a new way of living on the moon, 3D printing is making the headlines week after week.

So how come a turtle can have a new jaw printed in Turkey, but I can't reliably get my printer to print an earphone holder without the nozzle clogging, the print being dragged across the table or having to leave work before the filament has even heated up?!

I spoke to a Year 9 student last week who told me that she had a 3D printer in her school but wasn't allowed to use it in class as "it takes too long to make anything." No doubt her teacher worked hard to justify the funding for a new printer, but the leap from having a 3D printer to using a 3D printer effectively in lessons can be a giant leap to take. 

Phil Cotton is a design and technology teacher who has made the 3D printing leap with great success, winning the 3D Printshow Educational Excellence Award in 2013 and 2014. Since joining his school six years ago, he has seen his students' results in design and technology improve every year that 3D printing has been used in their work. "I've seen pupils with target grades of C's and D's really get into the 3D designing and printing process, finishing with A*s and A's in their GCSE's."

Examples of work: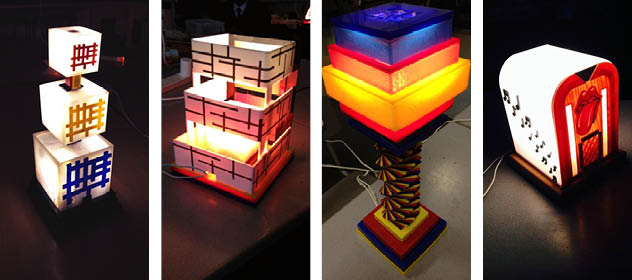 If you would like support with using 3D printing in your classroom, Phil will be presenting on our new course '
Using 3D printers creatively and effectively in the classroom
' this November. The course was designed by design and technology teachers and 3D printing experts this summer and is packed full of hands on activities and resources that will help design and technology teachers make that leap from having a 3D printer in the classroom, to making the 3D printer part of everyday lessons.
Phil gives a brief introduction on what to expect in this course.