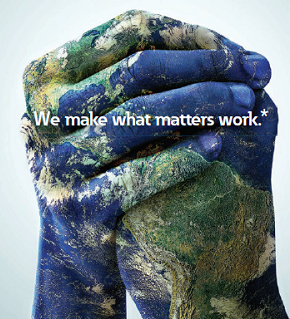 Global electrical and industrial power management company, Eaton, is the latest firm to back ENTHUSE Partnerships in the UK, targeting their support at schools near to a number of their sites in Doncaster, Worksop and Cwmbran.
STEM Learning's ENTHUSE Partnerships enable groups of schools and colleges to address local issues of underachievement in STEM subjects through a two-year programme to improve young people's knowledge, skills and confidence in STEM subjects as well as boosting their career aspirations. The schools involved will have:
access to bursary-supported STEM-specific CPD
the opportunity for teachers to spend up to two weeks with a STEM employer
support to establish and sustain STEM Club activities
support from STEM Ambassadors
Independent evaluation shows that these Partnerships had a significant positive impact on the quality of STEM teaching within participating schools, raising young people's awareness of and enthusiasm for STEM subjects and careers. Crucially, data and teacher feedback shows that, in a significant number of Partnerships, students receiving free school meals benefitted even more than their peers.
Eaton is a power management company with 2017 sales of $20.4 billion. It provides energy-efficient solutions that help their customers effectively manage electrical, hydraulic and mechanical power more efficiently, safely and sustainably. Eaton is dedicated to improving the quality of life and the environment through the use of power management technologies and services. Eaton has approximately 98,000 employees and sells products to customers in more than 175 countries.
In the UK, two business units and the Country Sales Organisation are working together to build the ENTHUSE Partnerships with STEM Learning. 
The businesses, located throughout the UK, have expertise in the manufacture, sales and distribution of mains lighting, switchgear, audible and visual devices and fire alarm panels.
The total number of employees across these businesses is approximately 1120.
Steve Botterill, HR Director from Eaton said:
"We are delighted that we are working with the ENTHUSE Partnership, promoting exciting careers in engineering and manufacturing across the UK. Investing in the next generation of talent and working with schools close to our locations in the UK is going to be great."
AddToAny