Science around the world: activities on biomes from pole to pole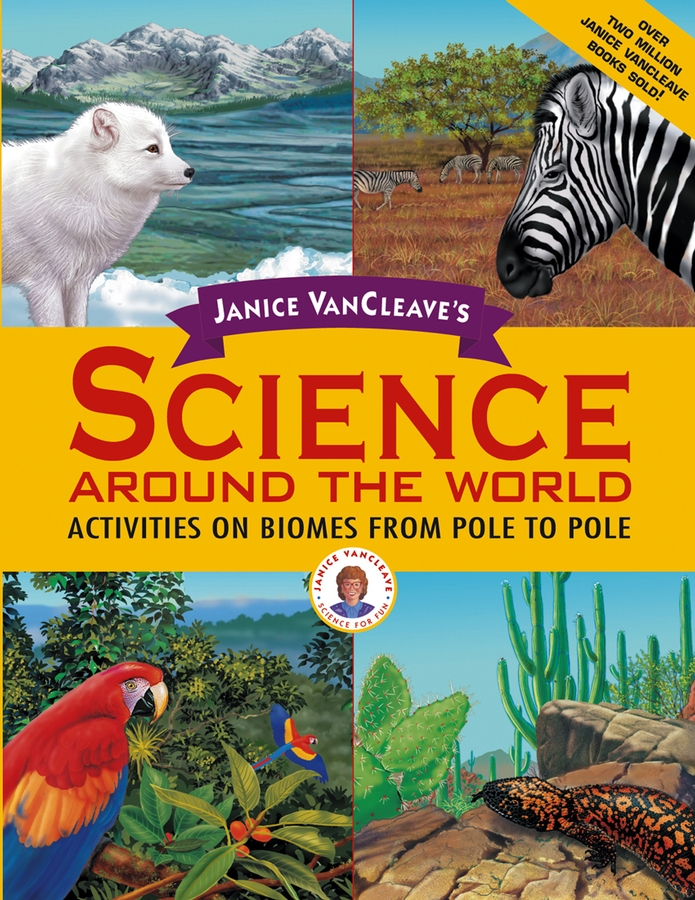 Fun facts and experiments about Earth's amazing and unique climatic regions! Janice VanCleave's Science Around the World presents interesting facts and fun experiments that relate to the different geographical regions of the world-also known as biomes.
Each different biome-forest, grassland, desert, and tundra-has its own unique plant life, animal life, and climate. The experiments, activities, and facts in this book help explain how the different biomes work and show the importance biomes play in keeping life on Earth so fascinatingly diverse.
You'll learn how the tilt of Earth affects the weather in different parts of the world; how and why some animals migrate; why leaves change color; and how cacti survive so long without rainfall. From the South American rainforests to the African savannas to the Chinese Takla Makan Desert, you'll find out how climate and geography determine the way plants and animals look and behave-with safe, inexpensive experiments for the home and classroom! 
Show health and safety information
Please be aware that resources have been published on the website in the form that they were originally supplied. This means that procedures reflect general practice and standards applicable at the time resources were produced and cannot be assumed to be acceptable today. Website users are fully responsible for ensuring that any activity, including practical work, which they carry out is in accordance with current regulations related to health and safety and that an appropriate risk assessment has been carried out.