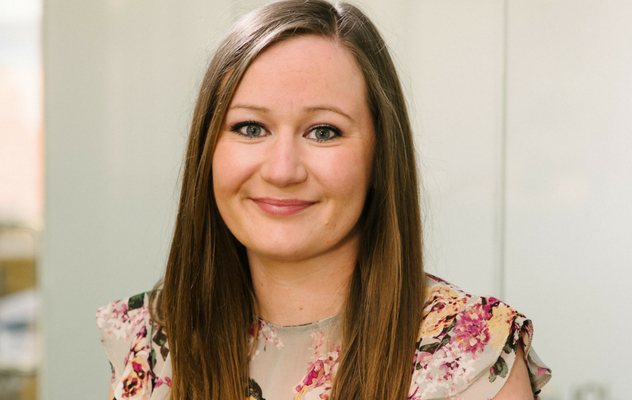 The opportunity came up for me to introduce the STEM Ambassador programme into my organisation and I really wanted to get involved.
Having spent the large majority of my career working in engineering and IT, I knew only too well the challenges the sectors faced to encourage the next generation of engineers and IT professionals. However, not coming from a technical background myself, would I be suitable? I'm sure there will be many of you reading this asking the same question and the short answer is a resounding YES!
When I analysed my role in more detail, STEM subjects came into play more frequently than I realised. For starters, I spend most of my day using technology – Skype, Microsoft Office, SharePoint, and specific HR software. My IT lessons at school taught me the basics, which I was able to draw on and build upon when I entered the workplace. 
Although young people today are exposed to much more of a digital world than I was when I sat my IT GCSE, it's not always 'in' technology they might use in the workplace, or if it is, it might not be used in the same way.
In many careers now, the focus on data analytics and insight is far greater than it ever has been. Although I have Excel to help me with some of the number crunching, I still need to understand the principles I learnt in GCSE maths to assist me. Some students will be quick to say "I'm not a numbers person", however, most professions now require good numeracy skills.
The HR profession is not alone; many other professions will no doubt utilise skills learnt in STEM subjects, and be relevant to encourage students to continue studying STEM subjects at school.
For me, it also gave me an opportunity to show students the wealth of opportunities within STEM industries – a large number of departments and functions make up a business. Feedback from work experience students my organisation has hosted have demonstrated to us that students are not aware of just how broad your average company's activities are (and I work for an SME!).
Working for an IT company, many students come to us thinking we're three buildings of IT support engineers, not realising we need salespeople, admin support, HR, finance, project management, project delivery consultants, account managers, marketing and much more. We're proud of being able to offer that insight to our work experience students, but it's a very passive approach and only enlightens those who already want to come and visit us.
I recently undertook my first STEM Ambassador activity, going to a careers event at a local school, where I spent the day with different year seven classes, giving them insight to the world of work.
The students were involved in a deep learning day about careers, considering their competitive advantage, what skills and attributes will make them stand out from the crowd to future employers, so it was great not only to tell them more about HR (which all but one student had never even heard of!) as well as helping them to understand what employers look for when they are applying for their first jobs.
The students were very engaged and asked lots of questions, including how much they could earn if they followed my path, and I hope that it has helped them to realise just how many opportunities they have open to them, the different routes to a career (such as university, college, apprenticeships), that it's OK not to have a firm idea of what career they want to have, and support them when they choose their GCSE options in two years' time.
Delivering to classrooms of 11-12 year olds is a world away from delivering to our senior leadership team, and was a great opportunity for me to adapt my communication style to appeal to a different audience.
Delivering training in my current role, I had no concerns about standing in front of a class and speaking to the group. However, this also supports STEM Ambassadors who might not do this in their normal roles, and for whom, speaking and presenting to larger groups might feel a little daunting.
If you're thinking about becoming a STEM Ambassador but aren't sure if you'd be suitable, hopefully my experience has demonstrated the wide range of people who can support and inspire the next generation of STEM professions, in whatever role you might join us.
Find out more about STEM Ambassadors
 
About the author
Corrine Ward, a STEM Ambassador, is the HR Lead at risual Ltd and is passionate about inspiring the next generation.
 
Share your STEM story
As the academic year draws to a close, we want to celebrate your achievements. If you have an inspiring story that you would like to share, we'd love to hear from you.