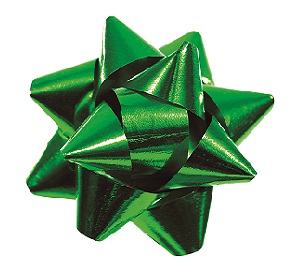 The past few years I have noticed that I have become, without realising it, the prime target of the Christmas marketing machine! The Coca Cola jingle is now part of my internal advent monologue as much as carols sung around a tree. Three for two toy deals flutter into my inbox with the regularity of lights twinkling on a tree, as I smile smugly knowing that advent calendars, cards and even some presents were bought before Halloween costumes had left the shops. I think it was when I found myself shedding a tear as Monty changed from a real penguin to a battered but much loved soft toy in a Christmas advert, that I finally knew I had been hooked in.
It is quite easy to be sucked into the commercialisation of Christmas and sometimes I feel a bit like running away from all the lights, tinsel and presents and just carrying on with my 'normal' everyday routine.
As teachers we often have to strike a balance between keeping children focused and learning amidst all of the euphoria, plays, concerts and events, whilst still allowing them to enjoy this very magical season. Somewhere between the Grinch and the Jolly Christmas Postman we navigate our way through to the end of term. So whether you intersperse seasonal events throughout the curriculum or design lessons around a core Christmas theme, here are a few ideas:
Try making science seasonal, investigate which materials are best at keeping Santa's mince pies hot or will be the best at slowing the melting of a snowman.
Design and technology projects are often a great way of incorporating Christmas into a curriculum project. Design and make Christmas stockings or present boxes, party hats or moving Christmas cards.
Mathematics activities such as finding out the number of gifts received in the twelve days of Christmas, or making Christmas tangrams of candles, angels and nativity scenes.
In the spirit of all things Christmas I give you 12 resources with a seasonal theme. From counting the prickles on Holly leaves, planning a Christmas party, watching tinsel fly and creating circuits with Christmas lights.
Please share any festive ideas of your own in the Christmas post on the primary resources group.
The National Science Learning Centre also has some fun Christmas science experiments to try.