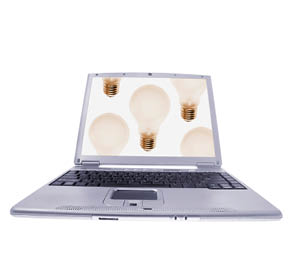 Mark Dorling from Progression Pathways gives us an insight into the challenges of making the change from ICT to computing, with some helpful resources along the way.
The subject of computing was introduced into the curriculum in September 2014. Listening to friends and colleagues in the computing educational community, there seems to be a growing gulf in those schools effectively managing the transition from ICT to computing and those still yet to get started. 
There have been a range of guidance documents published and national initiatives launched, yet still there is a feeling amongst many school leaders and their computing leaders of not knowing how to get started. Despite this, those who are able to make the transition from ICT to computing, suggests that they are embracing and enjoying the changes to the curriculum. 
From my own experience, there is some wonderful work being done by the computing educational community to help demystify the changes for teachers. There are some absolutely fantastic voluntary and paid-for work being done by teachers, university and commercial training providers, and publishers, all offering a breadth and depth of training, certification and publications to support teachers. Yet, they've found it a struggle to fill places. So, why are some schools still left behind?
What's the problem? 
Listening to school leaders, many suggest that computing is still a low priority in their school development plans, owing to a variety of reasons including the heavy focus on literacy and mathematics but also to major changes in assessment and the Ofsted Inspection Handbook. Shrinking school budgets (which naturally have an impact on CPD and lesson cover budgets) combined with school leaders not having grasped how much the curriculum has changed, and teacher workload, are also factors.  
In listening to senior leaders and teachers alike, there seems to be a common set of questions being asked by all those we engaged with. These questions have been categorized into topics to make them easier to access. These topics include: 
getting to grips with the new computing curriculum 
managing the transition from ICT to computing
getting started with digital literacy and technology enhanced learning
getting started with computational thinking
planning for key stages 1-3
preparing for key stage 4
managing key stage 1-3 assessment
using the computing progression pathways in a system without levels
using digital badges with the computing progression pathways
Is there a solution? 
Some leaders suggested that signposting the government guidance and contextualising it for computing would be incredibly useful. In particular, highlighting the document, pages and specific paragraphs where the answers to specific questions could be found would be massively beneficial. At the same time, teachers suggest that they could do with support in contextualising for computing, the official Ofsted, Department for Education and other relevant publications from the education community.
School leaders and classroom practitioners of all stages in their careers, and in all educational settings, suggest that what is needed is a set of simple and clear set of Frequently Asked Questions (FAQs) that they could dip in and out of and refer to when needed. These FAQs could contain examples of how other schools have answered the question with quotes to the official guidance (by topic, page and paragraph numbers) from Ofsted, Department for Education and computing educational community to give them confidence in developing their own solutions. 
Available Support
Progression Pathways has worked with partner schools and organisations, to collate just such a set of free, impartial and marketing free FAQs. These FAQs help to give school leaders a starting point to identify which aspects of the school's computing provision to tackle first. 
Found this article useful? Why not read our blog In at the deep end – non-specialists teaching computer science for more useful bits of information.