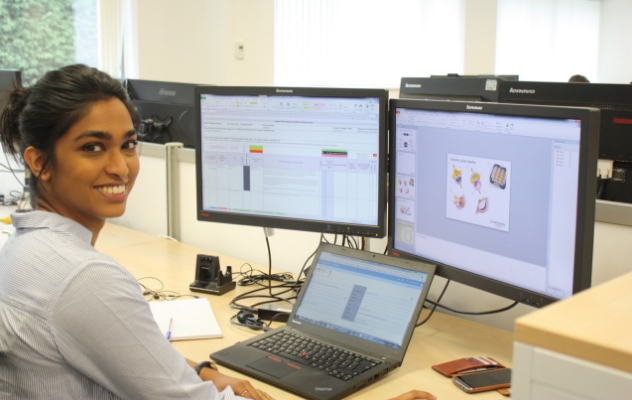 Engineering in the spotlight: we're celebrating the wonder of the world of engineering, and the inspiring individuals who inhabit it. Dinale Karunaratne, a bioengineer at DePuy Synthes, shares her experiences of working in the engineering sector and gives advice to those who are considering becoming bioengineers.
What does your job as a bioengineer involve?
I design and develop implants and instruments for joint replacements. As a bioengineer, patient safety is always my first priority; I have to understand patient needs and be realistic about both the potential and the limitations of the device I'm developing. I also provide engineering support for products already on the market to ensure they remain functional and safe. It's a lot of responsibility, but it's exciting to know that what I create will improve someone's life.
What exactly is bio/biomedical engineering?
Bioengineering and biomedical engineering focus on developing technologies, products and services to solve clinical problems. This can cover anything from Band-Aids to prosthetic limbs, from toothbrushes to space suits.
How can teachers inspire students to consider a bioengineering career?
Don't feel you need to be an expert to inspire children. It's enough to get kids asking what it is and then taking the time to explore the topic together. Just knowing that there is such a thing as bioengineering out there, and it's open to everyone, gets the profession on children's radars, and encourages consideration of it as an enjoyable job.
What would you advise students who want to become bioengineers?
If you're interested, ask questions, do some research – biomedical engineering is not as well known as other engineering disciplines, but it is no less accessible. Know your strengths – not every engineer is a mathematics master, a physics pro or a biology boss.