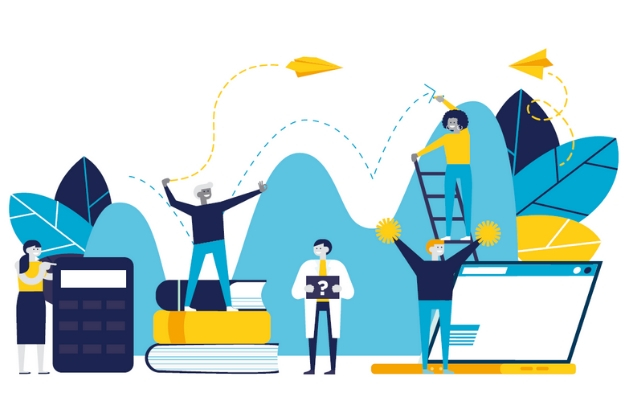 Identifying the support that your school needs can prove difficult; affordability and time restraints often play a big part in the decision making. Here we look at how three schools have embraced their challenges through bespoke CPD.
In 2017, St George's Primary School were offered the opportunity to be part of the Primary Priority Programme in conjunction with Merseyside and Warrington Science Learning Partnership (SLP); they embraced the support and guidance. SLPs combine local expertise in teaching and learning in science, facilitating CPD and providing school-to-school support.
Over the past year, St George's has been on a journey to enhance their science curriculum through STEM-focused learning. They have developed new and creative opportunities to engage with children, which has significantly increased the focus of working scientifically in all lessons. With the support and guidance of the SLP, they initially began with an audit to identify critical action points. These action points were centred on the implementation of a new and exciting curriculum, developing working scientifically and building enthusiasm amongst staff and pupils.
They guaranteed the success of this big change, by sharing their science vision. The simple vision and approach is for all children to see themselves as scientists. Following this, they allocated time to staff for bespoke CPD to develop their confidence in teaching science, introducing new teaching approaches such as promoting real, effective scientific methodology. They devised hooks and inspirational ideas to engage children, most recently utilising a science marketplace to provide staff with a hands-on experience of what they want to achieve. This involved the science team each producing a 'market stall' to share ideas on a science focus, which included assessment, use of the Forest School facilities, while the SLP introduced the staff to Explorify. The staff rotated around each stall, completing short activities as they went. The SLP is working with the school to extend this offer to their wider cluster.
To ensure that the new science curriculum was having an impact over the first year of implementation, they monitored all areas of delivery. Learning walks were used to look at pedagogical approaches to teaching, books were analysed for progression and learning environments were assessed. Also, and most importantly, information was gathered on the enthusiasm and engagement of their pupils in this new teaching strategy. This research found that compared to last year, learning is more focused, clear learning intentions for knowledge and working scientifically are vastly improved, and progression in books is clear.  Indeed, children now not only show a greater enthusiasm when learning science, but also in the wider field of STEM. The changes implemented over the past year are having a positive impact, but it must be noted that they are on a journey excitedly looking forward to where they will be this time next year.
John Blow Primary School in Nottinghamshire, identified a need for bespoke support for staff in mathematics:
"We have been focusing on mathematics this year throughout the school, and in particular improving the depth of teachers' subject knowledge, both of their own year group and the year groups above and below. We requested a bespoke training day from STEM Learning, which was delivered to the entire teaching staff. A huge advantage was the fact that staff were able to discuss our current practice and how we could use the training in school during the day." Helen Richardson, Headteacher.
Helen goes on to explain how her school requested support on Fermi questions, fractions and problem solving: "Our teachers were able to share their methods and how that might impact on a child in the following years. One discussion centred on the realisation that by adapting their teaching, they could prevent children's misconceptions when it was revisited. Our staff came away with improved subject knowledge, full of ideas to explore and a better understanding of maths across the school. It also helped us to identify our next steps, and since then we have run several staff meetings focusing entirely on deepening subject knowledge and pedagogy".
Osidge Primary School in Haringey recently benefited from bespoke CPD. The Headteacher approached her local SLP to request support for her staff in working scientifically. The training was delivered through two twilight sessions to all staff.
"It helped me to reflect on many scientific topics in such a fun and engaging way. Being outdoors and working in a team was a great way to learn and to experience the topics." Jen Brodkin, Headteacher.
The school had recently experienced a high turnover of staff and the Deputy Head reflected: "The two CPD sessions not only inspired teachers to let the children experience more practical science investigations, they also brought the staff together as a team through the shared sessions. It has really helped to unite the staff".
Accessing affordable bespoke CPD is not unachievable; it can be delivered at your school, at the National STEM Learning Centre or locally to you. It has proven impact for departments, schools and networks from primary through to higher education.