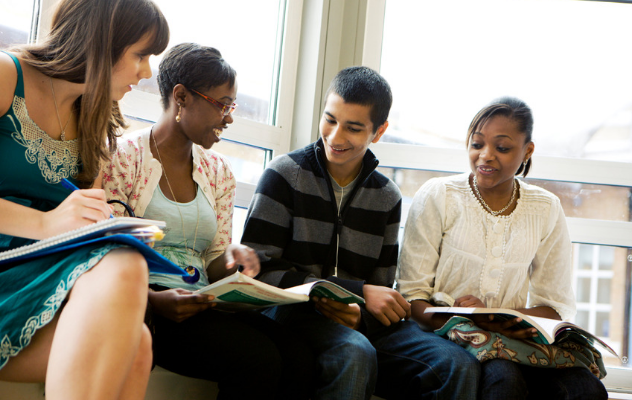 This week is all about careers and apprenticeships, so why not inspire your students with the wealth of careers available in STEM subjects? We've put together our top ten ways to help link your students' learning to careers and career pathways.
Free online CPD
Discover how to link your curriculum in STEM subjects to the relevant careers available. Learn from experienced educators who have worked with employers to adapt your curriculum to feature careers links in an engaging way.

Gatsby Careers Benchmarks poster
A useful resource you can put up in your department with tips on how to meet the new Gatsby Career Benchmarks.

STEM employability skills poster
Perfect for your classroom or to put up in your school corridor, students can learn what skills employers are looking for and how to build upon them.

STEM Ambassadors
There's nothing better than hearing it from the horse's mouth. Work with STEM Ambassadors to discuss their careers and how they got there with your students. They're great at busting common misconceptions and really showcasing what the world of work is like. If you're lucky, you might even be able to organise a trip to their workplace!

STEM Clubs
If you feel like you don't have time to explore careers in your lessons then STEM Clubs are a great way to expose students to their next steps including apprenticeships and careers. We have a host of free resources you can use with your STEM Club to boost their knowledge and understanding of career pathways and journeys.

Polar Explorer programme
Learning about careers isn't just for secondary students. It's great to start off at primary schools to ensure that young people don't grow up with common misconceptions about jobs in STEM subjects. The Polar Explorer programme aims to inspire the next generation of scientists and engineers with exciting projects for primary pupils.

Quantum technologies
It's obvious that A level students need to be thinking about careers and the next steps they're going to take. Why not open up a futuristic world of wonder to them by working with Quantum Ambassadors? You can be linked with a professional in the field of quantum physics and technologies to show A level students what the future of technology looks like and how it can help our everyday lives.

Free resources
As always we have a host of free resources about careers in our online library. You can use our handy filtering system to ensure that you get the right resource for you.

STEM Learning Magazine
It's great to get the opinion of others and learn from what they've tried and tested. The latest issue of our magazine has some great articles on careers including 'Bridging the gap: from careers to curriculum'.

Regional careers CPD for science teachers
We have several courses that are held locally across the UK that can help you develop your understanding of how to effectively signpost career options for students.
You can find all of these useful resources, programmes and suggestions on our new careers page – your one stop shop for STEM careers support.