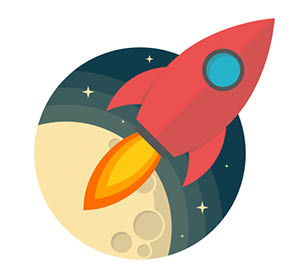 When John F Kennedy declared in 1962 that America would go to the moon, he created the first 'moonshot'.
50 years on, the term moonshot is now a metaphor, describing projects that endeavour to solve the monumental problems of the world. Famine, climate change, extreme poverty, illness and disease – these are huge problems that affect millions of people and solutions are still yet to be found.
If you are looking to get your students engaged in how design and technology can shape these global issues, the Wired Audi Innovation Awards are a great place to start. The awards showcase UK based moonshots, with each one demonstrating how both design and technology and STEM can make a difference to society.
Take a look at this video to find out about what the awards are, and how they are judged:
To find out more about the UK moonshots, here are eight nominees, which one would your class give the award to?
Open Bionics is developing an affordable, open source 3D-printed bionic hand for amputees. Check out this video to find out more about what they do. This video shows an explanation of what it is like to wear an Open Bionics hand.
Target Malaria is a not-for-profit organisation that aims to support the estimated 1.2 billion people, currently at high risk of contracting Malaria. The research group is developing technology that will reduce the number of malaria mosquitoes, and sharing it with other organisations to reduce the number of people infected. Take a look at this video to find out more.
Google DeepMind is a company that is looking to solve intelligence and use it to make the world a better place. Their learning algorithms create software that can master computer games, beat board games masters and soon, will be used to help diagnose eye disease. DeepMind is mentioned in the news, as it is seen as the company closest to producing true artificial intelligence.
Reaction Engines is developing technology that will hopefully create an era of cheaper spaceflight. SKYLON is a reusable spaceplane that is designed to fly into orbit and back. Take a look at this video, where Performance Engineer Dr Helen Webber, explains why Skylon is so exciting.
Novosang is working to create a supply of blood to reduce the deficit of blood available for transfusion, across the world. In their Glasgow laboratory, they are making red blood cells – find out how here.
The 100,000 Genome Project is using state of the art technology to sequence the DNA of 70,000 patients (and their families) suffering from rare inherited diseases. One participant sample is around 200GB in size, which means that even storing the data will be an issue! The aim of the project is to transform the way that patients are understood, enabling new treatments and more efficient diagnoses. You can find out more about the project here.
Hybrid Air Vehicles are creating aircraft that use lighter-than-air technology to fly above ground more efficiently than other aircraft, enabling longer flight times. Take a look at this video to see an example of how the aircraft, or airship, works.
what3words are creating a grid of the world, assigning a sequence of three words to each of the 57 trillion grids. You can use the three words to identify every 3m x 3m grid on the planet. Find out more here.
If you are interested in learning more about the WIRED Audi Innovation Awards, this website provides background information on all of the awards.
If you are interested in engaging your students in designing around a global context, Practical Action have some brilliant resources based on the 17 Global Goals that the United Nations have identified.