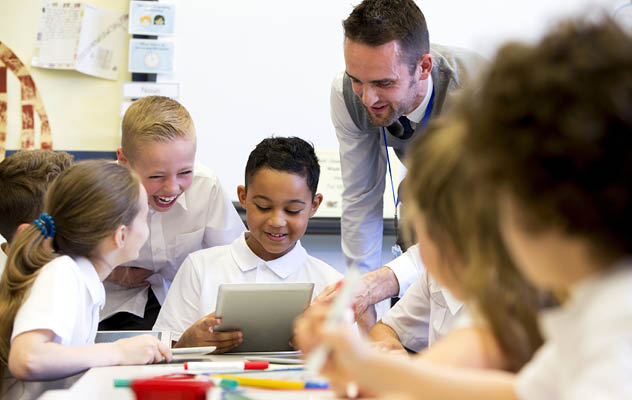 The digital jobs market continues to develop at a rapid rate, with each year more skilled coders in demand.
An increasingly sought after aptitude, computer programming skills have become the responsibility of the educator, and not only in higher education. Primary schools and nurseries are key to influencing the next generation of professionals by igniting an early interest in the STEM fields. If a child can fantasise about one day walking on the moon, why shouldn't their imagination be open to becoming a computer wizard?
For an industry that is growing and offers strong graduate prospects, it's becoming increasingly hard for employers to find the right candidates. Such growth, alongside the emergence of new technologies, has led to skill shortages in key areas, such as scripting language and cybersecurity. Tech Partnership, the sector skills council, found that between the third quarter of 2015 and the second quarter of 2016 there were 7,000 advertised cybersecurity jobs in the UK – a figure 100% higher than five years ago.
Another issue with the current industry climate is the male to female ratio. According to the WISE campaign, the STEM economy is saturated with male workers, while only 23% of the UK workforce is female. In search of change, bodies such as Women in IT have been set up to help inspire women to work in the industry, however, a vast percentage of the problem comes down to the choices a child makes and the influences they face in their early years.
Early life experiences often shape our future interests which is why it is the responsibility of early years educators to broaden the horizons of young children, and to change the stigma around girls in technology through the use of fun, engaging learning tools.
"Primary schools and nurseries are key to influencing the next generation of professionals by igniting an early interest in the STEM fields."
Cubetto from Primo Toys is an interactive, gender neutral, ed-tech toy which teaches children as young as three the fundamentals of coding. A company determined to address the gender gap in technology, Primo Toys created Cubetto to develop coding skills and enhance teaching practice with a tool that helps children realise their full potential to become the creators and not just consumers of technology.
The friendly wooden robot is fast becoming the industry standard for coding in preliterate years, teaching over 20,000 children in over 100 countries how to write, execute and debug their first sequence. Not only will Cubetto teach children the coding basics needed for success in the fast-paced digital age, but it will support children in developing key life skills such as problem-solving, creative thinking and teamwork, as well as artistic exploration with the addition of the new Colouring Kit.
CEO and founder of Primo Toys, Filippo Yacob adds:
"Children need to be literate in technology throughout their education, developing ideas, learning new methods and putting them to the test. Even non-IT based jobs require a basic understanding of the digital landscape. There has been a shift in the past decade as to what a 'digital job' is, and relatively new professions, including SEO specialists and data analysts, now fall under this remit. It's our role to prepare young people for the new economy, with a highly desirable skill set that stands the next generation in good stead." ​
You may also be interested in...