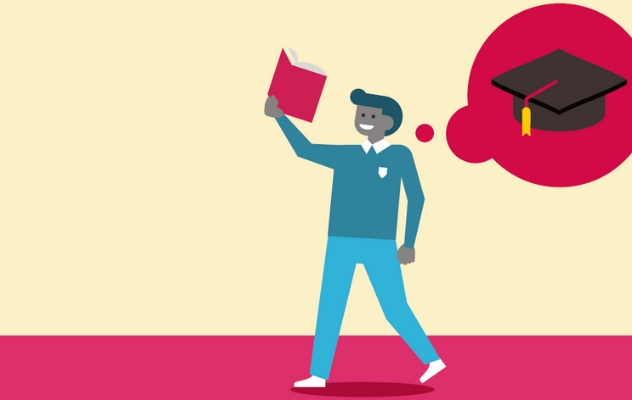 Good careers guidance should be a cornerstone of any well-rounded curriculum, with learners being empowered to make informed choices on their future. For many years, careers guidance in schools and colleges has often lacked rigour and is likely partly responsible for the decline in recruitment to STEM-related careers.
For various reasons, children and young adults often have low 'science capital'; they perceive STEM subjects as 'hard' or 'not for them' and may lack a clear understanding of the many rewarding careers that STEM subjects can lead to.
In 2017, the government launched a new careers strategy, bringing with it an increase in careers support available to schools and colleges in England. This new strategy aims to address current shortfalls in careers education and build a world-class system that helps children and young adults choose a career that is right for them.
Statutory guidance from the Department for Education, released in 2018, provides guidelines for schools and colleges on how to implement this new strategy – let's take a look at some of the headlines and explore where STEM teachers fit within the new strategy.
If you haven't heard of them already, the Gatsby Careers Benchmarks will certainly be a familiar phrase by the end of this academic year. Produced by the Gatsby Charitable Foundation and based on the best national and international research available, these eight benchmarks provide a framework on which schools and colleges should build their careers programme.
Alongside the existing duty to provide learners with access to independent careers advice, new duties now include providing learners with multiple meaningful encounters with employers and access to technical education providers, apprenticeships and universities.
Schools and colleges will be turning to teachers to support the career development of students through curriculum content, in additional to pastoral support. In the classroom, the benchmarks provide a structure on which to build an exciting and context-based curriculum – that provides students with the opportunity to see how each subject can be applied to the world of work and further study.
At STEM Learning we have a number of programmes, resources and training courses that can support teachers to create a careers curriculum.
Building links with industry and university
To help create new links with local employers or a university, why not take a look at a ENTHUSE Partnership Placement and give yourself the opportunity to undertake an inspirational STEM placement.
Give your students a classroom experience of the world of work
STEM Ambassadors are volunteers from a wide range of science, technology, engineering and mathematics (STEM) related jobs and disciplines across the UK. Why not invite a STEM Ambassador into your classroom to help give industrial context to a part of your STEM curriculum?
Bringing careers-linked resources into the classroom
Have you seen our brand new careers page? Packed full of resources to support creating careers-linked lessons in science, design and technology, engineering, maths and computing.