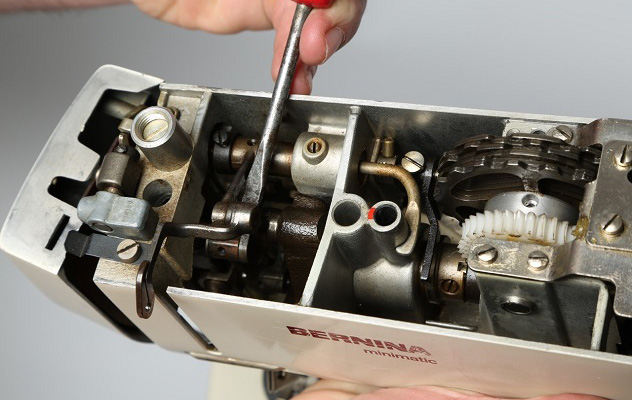 Sewing machines are a key tool in any textiles department and how well machines are working impacts both on the quality of outcomes students' produce and the stress levels of the teacher.
The high amount of use that machines get in school mean that it is important to regularly maintain equipment, but this can be expensive. There are less and less companies available to carry out this type of servicing which can make finding a reliable and reasonably priced company a challenge. In addition, a department may have to save machines that aren't working until there are several to make it worth while getting them repaired, all of which impacts on the classroom and learning with machines being out of action.
Did you know that you should lift the presser foot when you thread the needle as this makes the thread sit correctly between the tension dials and makes it less likely you will get a bird's nest of clogged thread at the beginning of your sewing?
Did you know you can take two sewing machines that don't work and create one that does, just with a little bit of knowledge about how machines work
Have you ever spent ages changing needles, threads and the tension trying to work out why a machine is skipping stitches? Did you know that if the metal surface of the hook where the bobbin sits inside your sewing machine is even slightly scratched it can prevent stitches forming correctly?
To find out how to maintain your own sewing machines, why not attend our bursary one day course on 13 July? No previous experience is necessary and technicians are welcome to bring their own machines to work on. There will be a range of supporting resources included as part of the course including all of the tools and equipment needed to get started.
Follow Neil Coles @Husqvarnastudio
Follow Paul Boyd @Qboyd