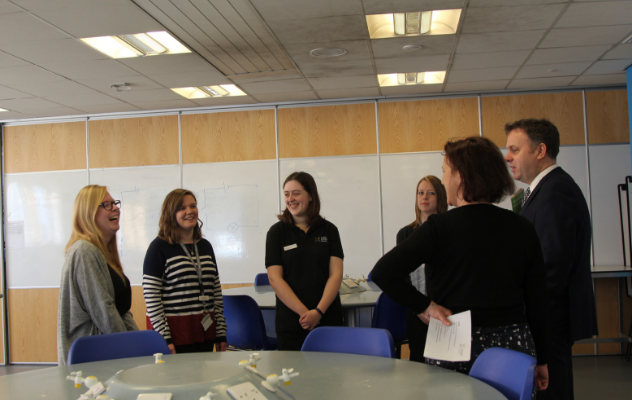 Stephanie Yarrow is the IT Support Trainee at STEM Learning, a role she has been doing for around a year. We chatted to Steph about her experiences of being a trainee and the benefits of doing an apprenticeship.
Tell us a bit about yourself and your role
I work as an IT Support Trainee at STEM Learning and every day is a different story. My main role is to help customers who want to sign up and use the STEM Learning website, download our resources and join the STEM Ambassadors programme.
I also help with testing the functionality on the website, whether this be bug fixes, new features or improving the existing functionality. I report new or reappearing bugs to our development team so they can work out what has happened and how they can fix it.
What training are you currently doing as part of your apprenticeship?
Most of my training at the moment is learning the ins and outs of the IT systems, helping to set up iPads and laptops for CPD taking place at the National STEM Learning Centre and working with other members of staff to fix their IT issues or queries. I am also keen to apply for external courses, which involve things like IT management, Windows 10 software and customer service training.
What are the benefits of doing an apprenticeship?
For me, the main benefit of doing an apprenticeship is that you can earn some money while you are learning about the area of work you may want to go into. I didn't really know what I wanted to do when I left school, and I knew that university wasn't for me, so I thought that an apprenticeship would be the best way to go.
If you are thinking of getting a job in IT, I would advise to think about which areas you would like to learn about or specialist in. Starting off as an IT Support Assistant would be a fantastic way of getting your foot in the door. I have learnt so much with being an apprentice, and the support from the company is great.
We're incredibly proud of our apprentices
​We are incredibly proud of our apprentices and want to celebrate the amazing work that they do. We're committed to progressing our apprentices and trainees through paid to learn opportunities and are thrilled to be a member of The 5% Club.
More from our apprentices…