I am a teacher of art and design and technology textiles in a small all girls selective academy in rural Lincolnshire. I teach key stage 3, 4 and 5. My background is fashion design, it's what I did at college, at Leicester Polytechnic and then at the Royal College of Art, and it's the industry I worked in for twenty odd years before I went into teaching ten years ago.
I have to admit that in teaching design and technology, whether textiles, resistant materials or graphic products, the key areas we teach at our school,  I concentrate on the design bit, far more than the technology bit, because it is what I am most familiar with. It is how I was trained and how the department at my school has run for many years, with the emphasis on separate materials areas and design and make projects, which I have to admit most of the girls seem to enjoy.
However, technology has changed out of all recognition since I went to college, we didn't have computers back then or mobile phones, we live in a technological age and we have to keep up. Knowing the proposed changes to the design and technology GCSE in 2017, I enrolled on a National STEM Learning Centre course to help prepare me for the year of planning ahead.
On returning to school, I decided to tackle the teaching environment in my textiles room. I updated my displays to include a wider range of materials that could be included in textile applications, provided examples of fashion designers who were using these materials in their work and created a board to show the exciting future of fashion.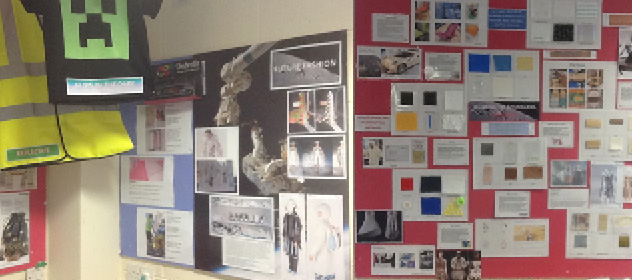 Next, I decided to look at how KS2 and 3 were preparing students for the new design and technology GCSE. I contacted all of our feeder primary schools to find out what they were covering in KS2, I held a department meeting to share the National STEM Learning Centre training with my design and technology colleagues and together we audited our KS3 delivery to see where we can tweak and adapt schemes of work to lead more cohesively into the new GCSE. In our department we have to take into account that in KS3 we have a number of art teachers teaching design and technology, so the schemes of work have to be teacher and user friendly.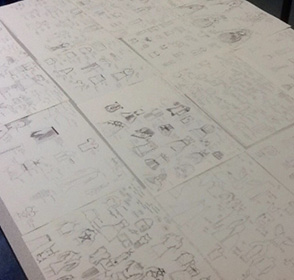 In a Year 10 observed lesson I adapted a speed designing resource for my current cohort to improve their creativity and break the "I know what I am going to design and make Miss" attitude where designs barely change from the initial idea to a finished product. It worked really well, working in pen, with no rubbing out. I was impressed with how much the students produced during the lesson. 
I have also started to confront my fears - the areas I am less confident in, and have bought the components to start teaching myself programmable electronics with textiles in mind. Crumble board in hand and programme downloaded – I now have the sense of satisfaction that can only come with being able to change sparkle lights from yellow to blue and pink to green! A small step I know for many, but quite significant step for me!
As a department we do not have much in the way of new technology, no 3D printer, no laser cutter, not even a sublimation printer, so much of what we teach has to be 'old tech' - the basics, but we are also teaching an awareness of the 'new tech'. It was quite amusing to see the catalogue for the Costume Institute 2016 exhibition 'Manus X Machina; fashion in the age of technology' at the MET, contrasting images of fashion garments from the past high tech 21st century fashion. I have to admit with the very limited funding we have available, our department is still working in the past, but we are trying hard to work towards the future.

So, since half term I have accomplished a fair amount, and have already completed a number of my short and middle term outcomes from my action plan - there is still much to do, but I feel I have made a very positive step in the right direction.
Let us know how you've been preparing for the new design and technology GCSE in the comment section below!

Bronwyn Fleming
Textile Teacher
Kesteven and Sleaford High School Selective Academy.
Bronwyn attended our bursary funded Preparing for the new D&T GCSE course, run by Julie Boyd (@julieboydonline) and Paul Boyd (@Qboyd).
You may also be interested in...