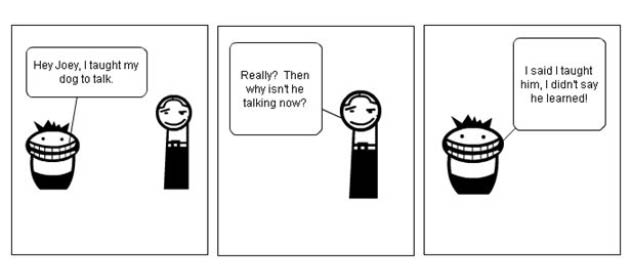 Ursilla Brown is the KS3 Science co-ordinator at St Bernadette Secondary school in Bristol and is one of 50 teachers to win £1,000 for their school as a result of their entry in the Rolls-Royce Science Prize. In this article she outlines her entry for the prize and the effect it has had on her school.
Research is clear about the impact of assessment on pupil progress – Dylan Wiliam summarises this eloquently in this video clip.
Teachers' time is being stretched in so many ways that it is crucial that every hour they labour over their students' books is time well spent.
I attended the Leading Assessment for Learning Course at the National Science Learning Centre to gain inspiration for ideas on how to make this fundamental aspect of classroom practice less onerous and more meaningful.
Embedding best practice
One message I gained from the course was the importance of embedding practice across the science faculty so that all pupils had a consistent experience of assessment.  When I developed my action plan I was mindful of being realistic in terms of what I could achieve within a given time. In my experience many a plan falls by the wayside due to being over complicated and overwhelming in its expectations. In the Leading Assessment course I was introduced to a plethora of assessment techniques – it is easy to feel that everyone apart from you is already well versed and competent in the whole gamut of strategies. To embed formative assessment in our science faculty I decided to focus initially on Year 7, since we are in the process of developing schemes of work in line with the new framework. I prioritised a specific range of strategies which are being integrated into our existing schemes of work at KS3.
My aims were to:
develop feedback that requires the pupils to engage and respond in relation to the criteria.
make assessment less time consuming, as this would be appreciated by all staff and therefore more likely to become practice.
ensure that feedback promotes stretch and challenge.
With this in mind, the assessment strategies I decided to focus on were:
use of feedback grids (p112)
three questions (p129)
comment strips (p130)
All these strategies and many more can be found in 'Embedded Formative Assessment' by Dylan Wiliam. I have referenced the page numbers.
The development of the schemes of work is ongoing, and by the end of this academic year all science staff should feel more confident about marking with a purpose and will be routinely using these strategies with their classes. This should improve pupil engagement in the process of learning and ultimately allow them to develop ownership of their progress.
Another area I am developing is in the improvement of questioning techniques. Again, I have made the targets in relation to this very specific: to have our Year 7 schemes of work furnished with a bank of questions which have been generated using SOLO or Blooms levels. Teachers will refer to these when developing 'rich questioning' in lessons to build understanding and gauge where pupils are.
The phrase 'you can't eat an elephant all at once' has informed my planning – without the support of my colleagues and their belief that my intentions are relevant, manageable and worthwhile,  my action plan remains just that.
Putting the Rolls-Royce Science Prize to good use
The Rolls-Royce Science Prize award of £1000 will be put to good use in relation to the targets, initially in purchasing:
consumables such as paper resources for students to record their responses.
resources such as the above mentioned text for staff to familiarise themselves with the range of strategies that can be deployed.
funding faculty time for group planning and peer observations of the strategies in action.
The Rolls-Royce Science Prize is an annual awards programme that helps teachers implement science and mathematics teaching ideas in their schools and colleges. The awards programme is open to all schools and colleges in the UK.
The National of Science Learning Network runs a variety of subject specific professional development courses, including those mentioned above, others related to these include: