Supporting careers education – my role as a STEM Ambassador and Enterprise Advisor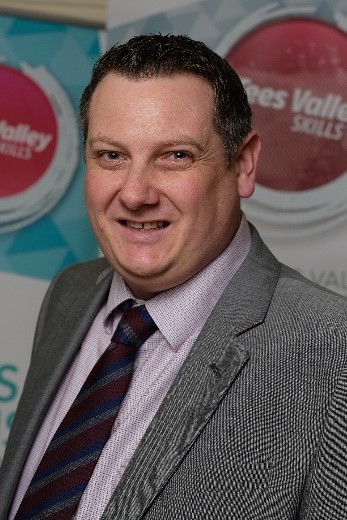 In this article, we explore how Mike Bowen, a Senior Associate Director at Jacobs, combines being a STEM Ambassador and an Enterprise Advisor to provide careers education for local school. 
I have been a STEM Ambassador since around 2005. I initially signed up whilst I was a Graduate Consultant as wanted to help students understand the range of opportunities that were available to them in the transport/engineering consultancy industry.
What does your role as an Enterprise Advisor involve?
I have been volunteering as an Enterprise Advisor since 2017. I support Carmel College in Darlington, supporting their careers programme with a view to helping them achieve the best possible Gatsby Benchmark scores. I work closely with a variety of staff across the school, providing an insight into my industry, broadening their knowledge of employment and supporting them to provide careers activities for their students. As an Enterprise Advisor, I also engage with the Tees Valley Combined Authority and other organisations to help share our volunteering expertise and improve the employer support available to schools in the area.
The roles of STEM Ambassador and Enterprise Advisor go hand in hand to be perfectly honest and I just treat it as a single role. As I develop relationships with the schools I work, I am supporting them to achieve the Gatsby Benchmarks, providing high quality careers education to young people. With a bit of structured thinking around the types of events and encounters we provide the students, you can make sure that your volunteering time contributes positively as both a STEM Advisor and an Enterprise Advisor.
I am passionate about giving back some of my time to support STEM engagement and I understand the impact that a small amount of my time can have on careers outcomes of students. However, this is not completely philanthropic and there are undoubtedly business benefits that we see as a result of this type of engagement with students. This year we recruited two female Engineering Degree Apprentices to our local Highways Design Team, who had been encouraged to apply for the opportunities through taking part in our STEM careers programmes. 
If you are interested in supported careers education in schools, here are the key things I've learned: 
Look for opportunities to collaborate with other organisations. Signing up as a STEM Ambassador and Enterprise Advisor has enabled me to learn from the expertise of their networks and be supported by training and resources.
Build relationships. My volunteering work with Carmel College is built on a common understanding of what we are hoping to achieve, our joint aspirations for the students and an understanding that both sides have to work hard to make the relationship successful. It can sometimes difficult to balance the demands of business with the needs of the school, but we work together to achieve, creating a successful partnership.
Have a go. Any time that you can provide, no matter how big or how small will be appreciated and will make a huge difference to the students. My experience is that the breadth of experiences is what is of interest to the students. Help schools and colleges by making sure they have a wide variety of employer volunteers to call on from a wide range of different sectors.
Encourage your own personal development. For me, being a volunteer has helped me learn how to interact with students and teachers on a one to basis and as part of a large audiences. I've also had the opportunity to work with education and business leaders on our programmes of engagement, enabling me to highlight the volunteer work that our business is involved in and the opportunities available for young people in our organisation.
Documents to download
AddToAny