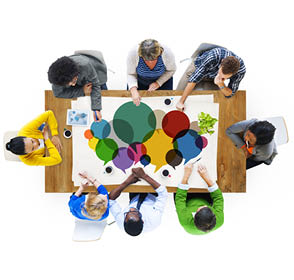 Summer is a busy time for us at the National STEM Learning Centre and Network. Not only do we have a number of primary conferences coming up in July and August, we have a range of secondary summer schools and conferences, packed full of ideas for when you're back at school in September! 
Covering a range of subjects and areas across the secondary curriculum, these bursary-supported summer schools are a great way of developing your knowledge and discovering new ideas for your lessons.
What's on offer?
Are you a newly or recently qualified teacher looking to further develop your teaching skills? If the answer is yes, then look no further. 
Our Summer school for newly and recently qualified teachers will provide you with the perfect opportunity to reflect upon your teaching strategies and hone your skills.
Taking place in July, you can meet and network with other NQTs in a highly supportive and stimulating environment.
Run by the Stimulating Physics Network, this summer school is open to all non-specialist teachers of physics from Stimulating Physics Network partner schools. 
There will be a number of workshops taking place, allowing you to broaden your understanding of physics and increase your confidence in teaching the subject. The workshops include topics on forces, energy, electricity, Earth in space, reflection and sound. 
Not only this, but you will also get to explore our resource centre of over 28,000 physical resources and take a visit to the York Neuroimaging Centre. 
If you are working at a Stimulating Physics Network partner school and have previously attended the Stimulating Physics Network summer school, then you have the opportunity to attend this advanced summer school. 
Building on the first year summer school, the workshops at this advanced conference will cover topics on: gravity, light, waves, dynamics, momentum, radioactivity, electromagnetism and energy. 
Starting your first job in teaching can be an exciting yet daunting experience. Practical work, in particular, can often seem challenging to teach. 
Our Practical work summer school will support you in developing your ability to plan practical work through support from a range of experienced practitioners and experts in their field. 
"This is my third year and this has been the best yet, you always come away with new knowledge and ideas." – Past participant
Running over two days in July, the national technicians' conference is run in partnership with the Association for Science Education (ASE). 
This year, we have 19 exciting and engaging sessions that have been designed specifically for technicians and will be delivered by experienced technicians. With sessions focusing on molecular gastronomy, social media, the art of demonstrations and so much more, we're hoping this conference will be the biggest and best yet!
AddToAny