Raising aspirations through a new mentoring programme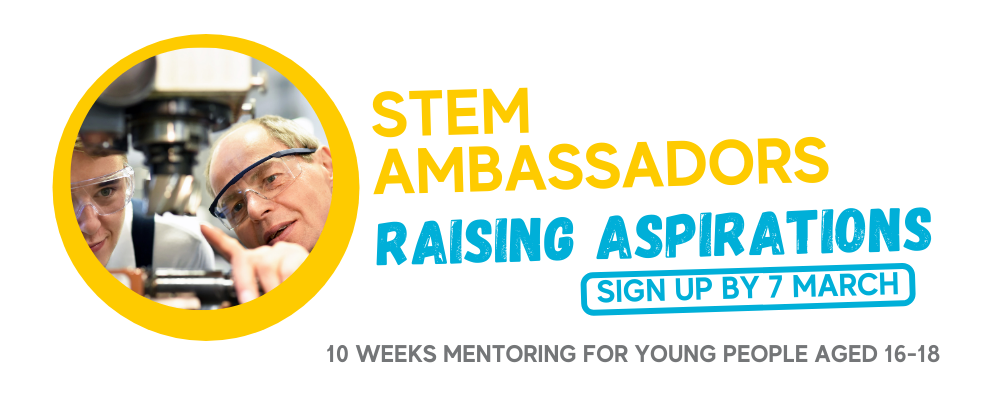 Ten weeks free mentoring is now available to young people who are interested in STEM subjects.
UPDATE: We have extended the application deadline for young people who can now apply for the mentoring programme until 7 March.

Run by the STEM Ambassador programme, in partnership with Brightside charity, we have launched a national online mentoring scheme to help 16-18 year olds to explore their future career options in STEM. Registration is now extended to 7 March.
Available from end of February to May 2021, mentoring will take place over a 10 week period. Over 400 ambassadors have already expressed an interest in mentoring, ready to support up to 2,000 young people in exploring STEM career options, helping them make informed decisions, overcome challenges and feel more confident about their future. Mentoring will take place over Brightside's secure online platform through a moderated messaging system and all of our STEM Ambassadors are DBS or PVG checked as standard.
Young people taking part will receive:
one to one support and inspiration from a STEM Ambassador
training on how to use Brightside's secure messaging system
support and resources to help them make informed decisions about their future
Young people can register for the mentoring programme here, the deadline to register your interest is Monday 7 March.
Share this resource
Press release
If you would like to contact the organisation regarding any press or media opportunities please email marketing@stem.org.uk or call 01904 328300.
Contacting us
If you have any ideas for stories and features on the site please email feedback@stem.org.uk