More young people are considering a career in engineering, according to new research from EngineeringUK.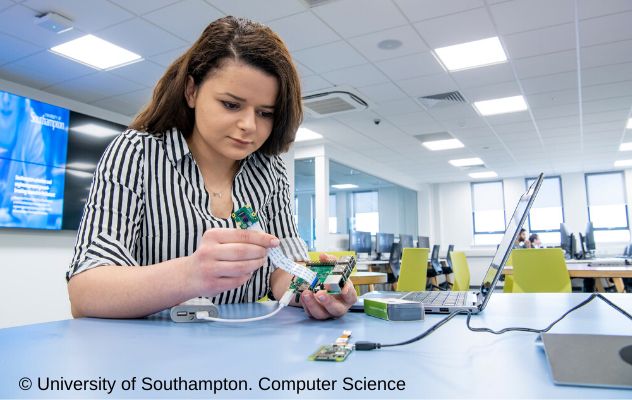 The proportion of 16-to-19-year-olds who would consider a career in engineering has increased since 2016 from 37% to 45% in the annual Engineering Brand Monitor survey. 
The survey of more than 2,500 young people, 1,000 STEM secondary school teachers and 1,800 members of the public also revealed 68% of parents and 80% of the STEM secondary teachers view a career in engineering would be desirable for their pupils or children. 
More than half (56%) of young people aged 16-19 slightly underestimated the starting graduate salary of an engineer at under £24,999, compared to the real average of £27,000. Despite this, the salary was the number one factor in the desirability of engineering, ahead of engineering offering good opportunities and being interesting or challenging.
Looking at careers generally, the most important factors in deciding on a career for 11 to 19 year olds: 'something I'm interested in' (68%); 'pay' (66%); 'enjoyment' (65%); 'working conditions and environment' (43%); 'being valued' (42%); 'making a difference/having an impact' (42%); 'job security' (41%); and 'something that challenges me' (38%).
Knowledge of the real-world of engineering was a major positive influence, with STEM outreach, such as provided by STEM Ambassadors, raising awareness of what engineers do. However, only a quarter of those surveyed had attended an outreach event.
Comparing attitudes between genders revealed 60% of boys aged 11 to 19 and 40% of girls holding positive views of engineering, a discrepancy that appears to begin in primary school.
Engineering also lagged behind other STEM subjects with respect to young people's knowledge of what those working in the industry do and the extent to which they perceive engineering positively and believe it to be a desirable career.
Dr Hilary Leevers, Chief Executive of EngineeringUK, said: "The latest results reveal that young people place high importance on 'having an impact' and 'being valued' when deciding upon a career - STEM outreach should emphasise the great and wide-ranging contributions that engineers make to society."
"As salary also ranks as an important factor for young people when choosing a career, compelling and accurate salary and labour market statistics should be a key part of careers advice and guidance."
AddToAny