Introduction to inheritance - FULL HC512 / G04
Summary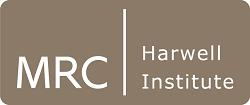 This course introduces the biological macromolecules; particularly proteins and nucleic acids, looking at basic structure and main functions within the body. The genetic code, how this instructs protein formation as well as how errors in the code lead to disease is also discussed.
There are several workshops throughout the day to better understand form and function of DNA and proteins.
Outcomes
Following this course you will:
understand the concept of inheritance and how information is transmitted from one generation to the next
understand about genes and how they code for different proteins
understand the role of different proteins in making different cell types
Sessions
| | Date | Time | Location |
| --- | --- | --- | --- |
| Introduction to inheritance | 10 October 2019 | 09:30-16:00 | Medical Research Council |
Cost
heated member
Activity fee

£165.00 +VAT

heated non-member
Activity fee

£195.00 +VAT
Participants from outside the UK will be charged the course fee and an additional £120 per day plus VAT.
Additional information
For courses at the National STEM Learning Centre in York, fees include meals and accommodation for the duration of the course.
Interested in this course?
Sign up to receive our emails to hear about the latest CPD available