Mouse necropsy practical training course HC518 / G04
Summary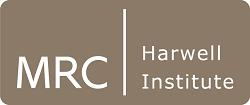 This course is aimed at technical staff and students and provides a basic training in standard mouse necropsy procedures. It includes video footage, demonstrations and practical sessions presented by experienced technicians. The course covers the approach for the dissection and collection of 40 tissues (including the male and female reproductive tracts). Additional course content include emergency openings, images of examples of gross pathology findings, a session on how to describe and report findings and a Q&A session.
Outcomes
The learning outcomes from this course are:
to perform a basic standard mouse necropsy
to describe gross observations at necropsy
to perform a rapid 'emergency' opening
Sessions
| | |
| --- | --- |
| Mouse necropsy practical training course | 25 March 2019 09:30-16:00 |
Notes
Lunch and refreshments will be provided, please inform us of any dietary requirements well in advance
Please wear suitable closed toe footwear and bring any prescription safety glasses if required
As part of this training course, the MRC wish to offer a tour of our Animal facility. Tours will take place after the course finishes at 16:00 and take approximately an hour.
Barrier restrictions apply to certain areas in case of contact with rodents within preceding 48 hour period.
Allergies to rodents or latex may limit participation in the tour of facilities and / or the practical components of this course.